Germany's Manuel Neuer reveals he had three operations for skin cancer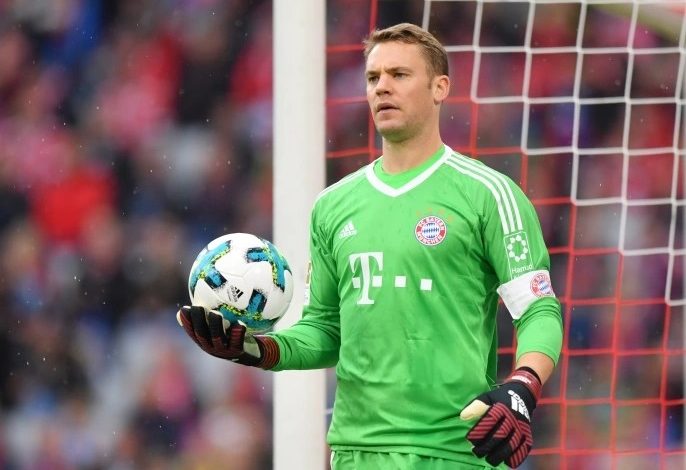 Germany goalkeeper Manuel Neuer has revealed he has had three operations to deal with skin cancer on his face.
Neuer, 36, has never disclosed cancer diagnoses in the past. There is also no clear timeframe on when the operations took place.
The Bayern Munich star said it was part of the reason why he has launched a skincare range with three-time tennis Grand Slam champion Angelique Kerber.
He said: "We both have a very personal history of skin diseases.
"In Angelique's case it's sun-related hyperpigmentation, and in my case, it's skin cancer on my face, which I've already had to have operated on three times."
Neuer is recovering from a shoulder injury that has kept him out of action since early October.
But he is hoping to return for Bayern's final games before the World Cup. He will be hoping to play for his nation at this winter's tournament, which begins on November 20.
Neuer won the competition with Germany in 2014.