Ghannouchi announces the Executive Office of the "Renaissance Movement" caretaker office: Tunisia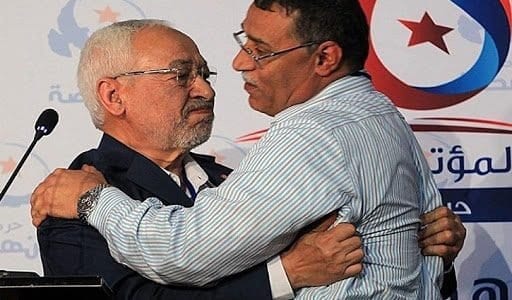 Tunisian movement "An-Nahdha" issued a communique to clarify what was required of the dissolution of the movement's executive office, and confirmed that its president, Rashid Ghannouchi, had announced the conversion of the current office to a caretaker office.
In a statement issued on Monday, the movement's media office said: "In the wake of the news regarding the announcement of the head of the Renaissance movement, Professor Rashid Ghannouchi, to dissolve the executive office. The composition of the office in response to the requirements and merits of the stage.
He explained that Ghannouchi had announced "the transformation of the current office into a caretaker office, and called on all its members to continue their work until the completion of this modification and its entry into force after presenting the matter to the Shura Council to approve the new composition."
For his part, a member of the executive office of the Renaissance movement, Muhammad Khalil Al-Baroumi, said that the announcement of Ghannouchi, the party's executive office, was a caretaker office, "It came within the framework of his assessment of the work of the office and in the framework of interaction with developments."