Hamas Leader Announces Al-Aqsa Flood Operation in Response to IOF
x Mohammad Deif addresses Palestinians and Resistance fighters announcing the launch of Operation Al-Aqsa Flood, starting with 5,000 rockets launched.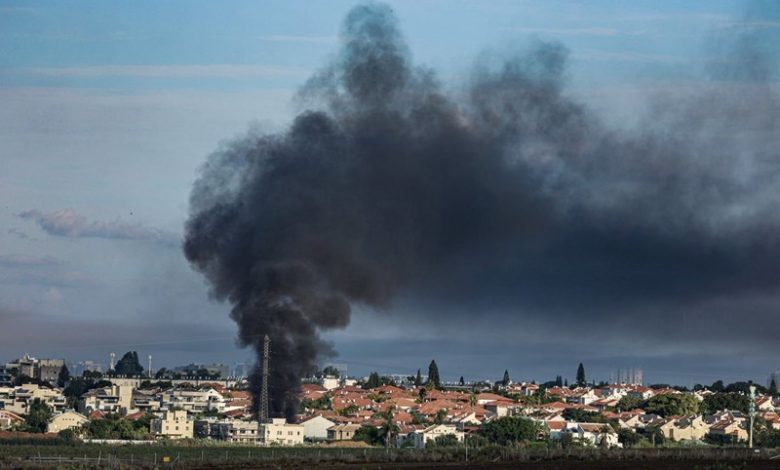 Mohammad Deif, the Commander-in-Chief of the al-Qassam Brigades, Hamas' military wing, has announced the commencement of Operation Al-Aqsa Flood in response to recent events, including a barrage of rockets and an infiltration operation into settlements near the Gaza Envelope.
Deif cited the Israeli occupation's alleged desecration of the al-Aqsa Mosque and multiple assaults on women within its premises as the reasons for the operation. He revealed that the Resistance had launched over 5,000 rockets and shells in the initial phase of the strikes.
Addressing Palestinian Resistance fighters, Deif declared, "This is your moment to make the enemy understand that its time is over," emphasizing that the Resistance had previously warned against assaulting women worshippers and violating the sanctity of al-Aqsa.
Furthermore, Deif called upon Palestinians in the occupied West Bank to coordinate actions against settlements and work towards ending the occupation. He urged Palestinians in occupied East Jerusalem and those in the territories occupied in 1948 to join the struggle against the Israeli occupation, using any means available.
Deif called on Palestinians to take up arms, utilizing all possible methods in their resistance efforts.
He also extended his message to the Resistance in Lebanon, Syria, Iraq, and Iran, advocating for unity among different fronts and banners.
In addition, he appealed to the broader Arab world, including Algerians, Moroccans, Jordanians, and Egyptians, to take action in support of the operation.
The Palestinian Resistance in Gaza responded by launching rocket barrages targeting illegal Israeli settlements, including "Bat Yam" and "Rishon LeZiyyon" south of "Tel Aviv." Sirens were activated in the illegal Israeli settlements in the Gaza Envelope and "Tel Aviv," while the Iron Dome attempted to intercept the incoming rockets.
Israeli media reported that the Palestinian Resistance breached the separation barrier, reaching the "Urim" settlement intersection and opening fire on an Israeli settler's vehicle. Gunfire from light weapons was reported at the Urim junction in northern Al-Naqab and western Ofakim, resulting in injuries.
Furthermore, the Resistance attempted a joint attack and utilized gliders to infiltrate the southern region. In response to the rocket attacks, Israeli forces opened shelters in "Tel Aviv" and "Ashdod," according to the Israeli army's radio.
Additionally, our correspondent reported that the Palestinian Resistance successfully captured several Israeli occupation soldiers. The operation marked the first time in history that the Gaza Resistance had infiltrated occupation settlements with jeeps and assumed control of areas within them.
The Resistance's operation occurred against the backdrop of ongoing and unrelenting Israeli aggression against Palestinians in the West Bank, East Jerusalem, and the Gaza Strip, coupled with a stifling blockade on Gaza.