Hamdok invites Egypt, Ethiopia to a closed tripartite meeting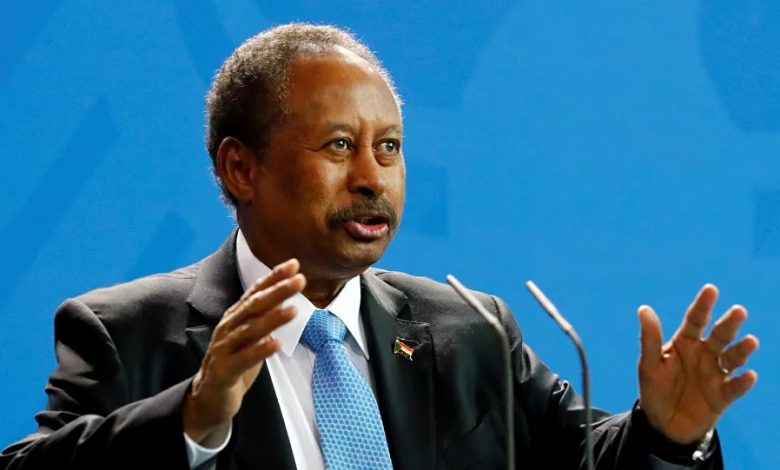 Sudanese Prime Minister, Dr. Abdullah Hamdok, called his Egyptian counterpart Dr. Mustafa Madbouly, and the Ethiopian Dr. Abi Ahmed, for a tripartite summit meeting, within ten days, to evaluate the negotiations of the Ethiopian Renaissance Dam that reached a dead end, and to discuss and agree on possible options to move forward in the negotiation and renew the political commitment of the three countries By reaching an agreement in a timely manner, in accordance with the agreement of principles signed between the three countries on March 23, 2015.
The message said: "It is regrettable that ten years of negotiations have elapsed without reaching an agreement, although significant progress has been made in the round of negotiations mediated by the United States of America and the World Bank, as several points of disagreement remained unresolved."
In a message addressed to his Ethiopian and Egyptian counterparts, Prime Minister Abdullah Hamdok said that negotiations have reached a dead end, at a time when the construction work of the dam has reached an advanced stage, which makes reaching an agreement before the start of operation is an urgent necessity and an urgent matter.
He added, "Also, the negotiations sponsored by the African Union since June 2020, in turn, did not lead to an agreement, including the recent ministerial meetings in Kinshasa, the capital of the Democratic Republic of the Congo, which failed to establish a framework for negotiation acceptable to all parties, and the Federal Republic of Ethiopia rejected the proposal. Al-Sudani, which was supported by the Arab Republic of Egypt, with the assistance of quadruple international mediation led by the African Union, was welcomed by the parties invited to mediate.
Sudanese Prime Minister Abdullah Hamdok said, "This call comes in accordance with the Declaration of Principles, in which Article 10 stipulates that the matter be referred to the heads of government of the three countries, if an agreement is not reached, and since direct negotiations and those that were sponsored by the African Union have failed to reach an agreement, Sudan calls for a closed meeting between the prime ministers of the three countries via videoconferencing. "