Hoeness: Lewandowski continues with Bayern at 100%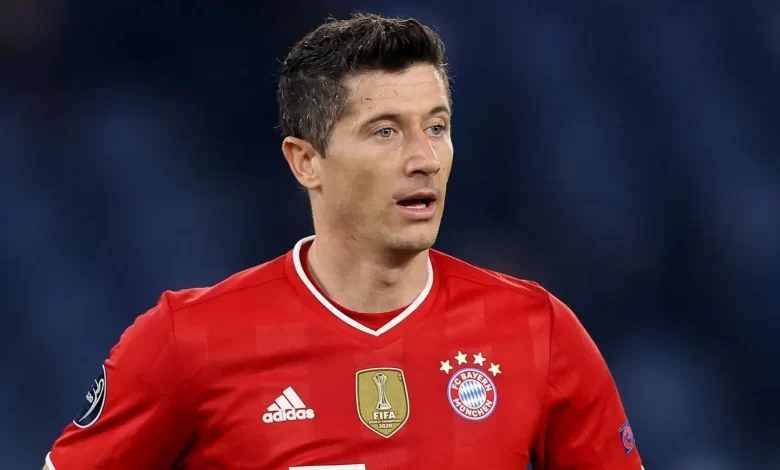 Uli Hoeness, honorary president and former Bayern Munich striker, has confirmed that Polish international striker Robert Lewandowski will remain in the ranks of the giants "Bavaria" next season.
Lewandowski, whose contract with the German champions expires in June 2023, had announced his desire to leave to join Barcelona, ​​​​after reports of his club's intention to secure the services of the striker of the Borussia Dortmund Erling Haaland.
The Polish striker, who will turn 34 next August and has scored 49 goals in 44 appearances in various competitions this season, also believes his adventure in Bavaria is over after winning every possible title (19) and scoring 343 goals in 373 games, to be crowned second best scorer in the history of the club, after the "gunner" Gerd Muller.
However, the Bayern administration contradicts the aspirations of the best player in the world over the past two years, according to 'FIFA.' Hoeness, 70, has confirmed that Lewandowski will stay with Bayern in September, stressing in an interview with German radio 'PR24' that he is 100% convinced that Robert Lewandowski will play at Bayern next season, and that he has a contract, and that the deal is simple and that simple.
Bayern coach Julian Nagelsmann's words did not deviate from the honorary president, as he said 15 days ago in a press conference that Leva is still bound to Bayern by a contract and will continue to play with him.
According to local media, Bayern are ready to offer a new offer for an additional year on the same financial terms as the league's top scorer this season (34 goals in 32 matches), but the latter is demanding an extension of two more seasons with a reassessment of his salary.
Former Bayern midfielder and current Qatari Spaniard Javi Martinez entered the line of speculation, saying in late April that "there is a chance" for Lewandowski to leave for Barcelona, ​​and that he believes that if he was playing in Spain, he would have won the Ballon d'Or once or twice, he feels he deserves it.
It's not the same to play in the Spanish league, in Barcelona or Real Madrid, as in the German league.
It looks like Lewandowski, who joined the Bavarian giants in 2014 from Dortmund, is ready to enter the fight with his current club in order to win his case and leave for Catalonia in his quest for new challenges.