Hundreds of mercenaries militants transferred by Ankara to fight in Nagorno-Karabakh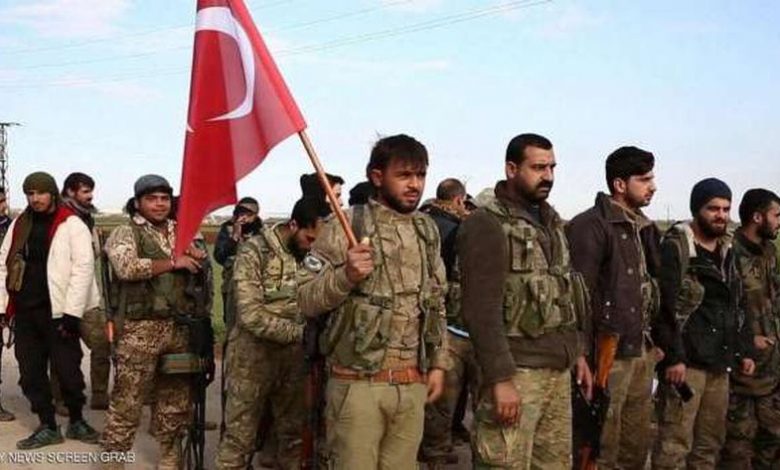 The Wall Street Journal claims that hundreds of Turkish-linked militants have moved from Syria to the Nagorno-Karabakh conflict zone.
As per the respective article, hundreds of fighters from Syrian militias allied with Turkey have joined the fighting between Azerbaijan and Armenia over Nagorno-Karabakh, and hundreds more are preparing to go, according to two Syrians involved in the effort.
A Syrian rebel involved in deployments said fighters had been traveling there since mid-September—before the latest round of clashes—in groups of up to 100 at a time. Another Syrian with ties to the rebel groups also estimated hundreds had gone. Dozens have also returned, alarmed by the fierce fighting, that person said.
After skirmishes first flared in Nagorno-Karabakh in July, word spread among Syrian rebel factions that Turkey was enlisting fighters to go fight in the enclave, according to four people with direct knowledge of the sign-ups.
The Syrian rebel, who has been charged with preparing spreadsheets of men enlisting to go to Nagorno-Karabakh, said many were lured by monthly salaries of up to $2,000.
One Syrian who has long worked with the rebel groups and who has been in direct contact with two Syrian men fighting in Azerbaijan said he has been told that casualties among the Syrian fighters are rising fast. "They say it's hell," said the man, who added that as many as 200 have already asked to return.
Turkey organized two weeks of land and aerial military drills in Azerbaijan after the July skirmishes and supplied the Azeri government with attack drones, according to Turkish officials. Azerbaijan's president, Ilham Aliyev, has said the Turkish aircraft has given his country's military an edge in the Nagorno-Karabakh fighting.
Turkey has enlisted Syrian fighters to advance its foreign-policy objectives before. Earlier this year, Ankara sent about 5,000 Syrian fighters to support the internationally recognized government in Libya's civil war, according to a June report released by the U.S. Defense Department.
"Going to Libya or to Azerbaijan has become a normal thing," said a fighter, who added that he briefly considered signing up himself because he struggles to support his family. "People no longer care who they are fighting with or against, now all they ask about is the money," he said. "Wherever there is money they will go."