Yemen's Southern Transitional Council declare self-governance
Southern Transitional Council breaks with wartorn state's internationally recognised government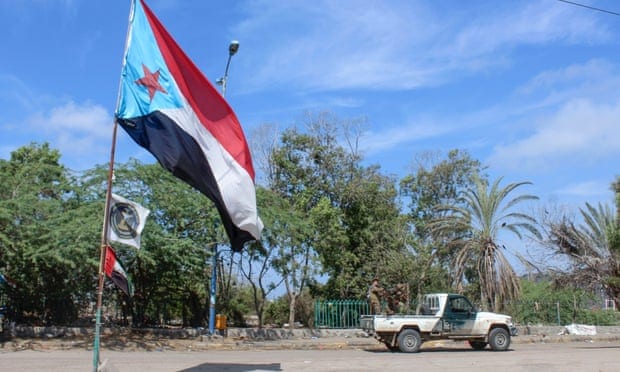 In a statement, the Aden-based STC declared a state of emergency and said it would begin in self-governing the country's southern port city of Aden and other key southern provinces under its control.
Yemen's Southern Transitional Council (STC) on Sunday declared establishing a self-ruled administration and a state of emergency in the port city of Aden and southern provinces.
The STC's statement also included declaring a state of emergency in Aden and all other neighboring southern provinces as of Saturday midnight.
The STC assigned its own economic, legal, military, and security committees to manage the country's southern provinces, accusing the Saudi-backed Yemeni government of rampant corruption and mismanagement.
Meanwhile, Yemen's government based in Saudi Arabia's capital of Riyadh issued an immediate response to the STC's announcement saying it would have catastrophic consequences for the power-sharing deal signed in last November.
The country's Foreign Minister Mohammed al-Hadhrami said in a statement posted on Twitter that the STC's announcement is "a resumption of its armed insurgency… and an announcement of its rejection and complete withdrawal from the Riyadh agreement."
The Yemeni minister said that "the so-called transitional council will bear alone the dangerous and catastrophic consequences for such an announcement."
Last year, Saudi Arabia persuaded the STC and the Yemeni government to hold reconciliation talks, which succeeded in reaching a deal to form a new technocrat cabinet of no more than 24 ministers.
But numerous obstacles prevented the implementation of the deal such as forming a new government and achieving permanent stability in southern Yemen.
The deal also included the return of the exiled Yemeni government to Aden and the unification of all military units under the authority of the country's Interior and Defense Ministries.
The Saudi-brokered deal excluded the Iranian-backed Houthis who are still controlling the capital Sanaa and other northern provinces of the war-torn Arab country.
The impoverished Arab country has been locked in a civil war since late 2014 when the Houthi rebels overran much of the country and seized all northern areas including Sanaa.