Hundreds of protesters call for PA President Abbas to resign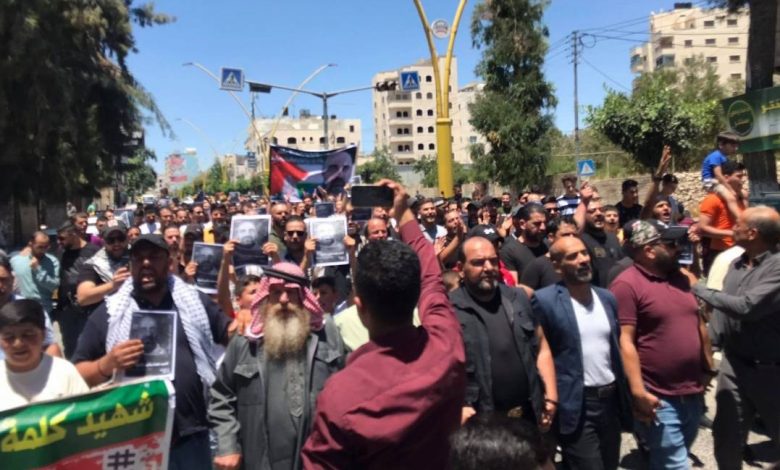 Calls by the Palestinian popular movements to protest next Sunday in the city of Ramallah in the occupied West Bank against the political arrests carried out by the security services of Palestinian Authority President Mahmoud Abbas.
Palestinians organized a mass protest in Hebron, today, Friday, July 9, 2021, to condemn the assassination of political opponent Nizar Banat, demanding the murders be brought to justice.
The protesters used slogans against corruption in government institutions and the security coordination operations carried out by the Palestinian Authority with the Israeli occupation.
The protests witnessed chants against some officials and demanded PA President Abbas to leave and the downfall of the regime raising Nizar Banat pictures.
They demanded the murders to be brought to trial and all details related to the incident be revealed.
The political opponent, Nizar Banat, was killed after his arrest on June 24, by a joint force between the Preventive Security and the Intelligence in a house belonging to his uncle in Dura area, south of Hebron.