ICC Prosecutor Fatou Bensouda responds to Israel's 'misinformation campaign' targeting its war crimes probe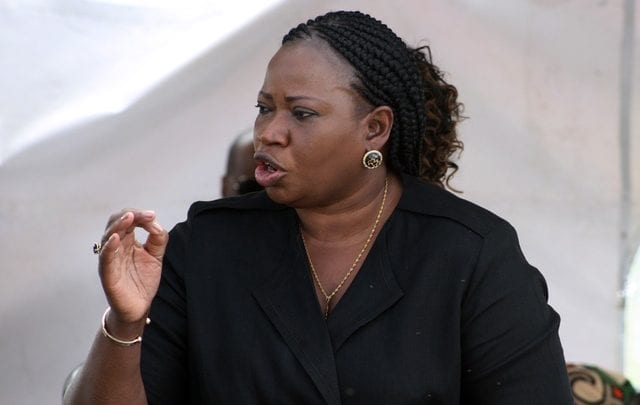 The International Criminal Court (ICC) on Friday responded to "smear campaigns" carried out by Israeli media outlets against the court's probe into alleged human rights violations.
ICC Prosecutor Fatou Bensouda affirmed the court's conduct, saying misinformation and smear campaigns did not change its work on the Palestine case.
The Rome Statute is a treaty adopted during a 1998 conference of 160 States which established the ICC.
"Fact: my Office is executing its mandate concerning Palestine situation with utmost professionalism, independence and objectivity in strict conformity with the Rome Statute," Bensouda was quoted as saying by ICC's twitter account.
 
"Any insinuation or assertion to the contrary is simply misled and unfounded," Bensouda said.
Bensouda launched the investigation on December 20 last year, after pointing to the existence of "a reasonable basis to proceed with an investigation" into the Palestinian territories regarding war crimes.
#ICC Prosecutor #FatouBensouda: misinformation and smear campaigns do not change facts about the conduct of my Office's work concerning the situation in #Palestine
887 people are talking about this
The move angered Israeli officials, who attempted to discredit the international court as a Palestinian mouthpiece.
Last month, Israel today called the ICC's probe a "Demonization Campaign Against Israel".
Israel believes that the occupied Palestinian territories do not constitute a "state" under international law, thereby invalidating the ICC's jurisdiction over them.
Israeli Prime Minister Benjamin Netanyahu has said the decision made by the Hague-based court, which Israel has refused to sign up to, is a "political tool" against the Jewish state.
The ICC's Office of the Prosecutor – headed by Bensouda – is an independent organ of the court.
It is tasked with receiving and analysing information on alleged crimes and initiate an investigation into genocides, crimes against humanity and war crimes among other heinous crimes.
Bensouda launched the probe four years after receiving a declaration lodged by the Palestinian authorities.
Palestine called for the ICC to investigate alleged crimes committed "in the occupied Palestinian territory, including East Jerusalem, since June 13, 2014".