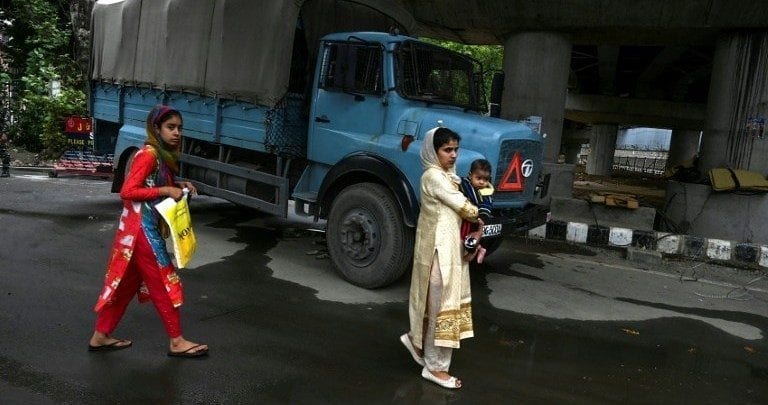 The Indian government has revoked the special status of Indian-administered Kashmir in its constitution, the most far-reaching political move on the disputed region in nearly 70 years.
A presidential decree issued on August 5 revoked Article 370 of India's constitution that guaranteed special rights to the Muslim-majority state, including the right to its own constitution and autonomy to make laws on all matters, except defence, communications and foreign affairs.
In the lead-up to the move, India sent thousands of additional troops to the disputed region, imposed a crippling curfew, shut down telecommunications and internet, and arrested political leaders.
The move has worsened the already-heightened tensions with neighbouring Pakistan, which said it would downgrade its diplomatic relations with India.
Both India and Pakistan claim Kashmir in full but rule it in part. The nuclear-armed neighbours have fought two of their three wars over the disputed territory. A rebellion in Indian-administered Kashmir has been ongoing for three decades.
Here are the latest updates:
Sunday, August 18
India reimposes some curbs on movement, phones
Indian authorities have reimposed restrictions on movement in major parts of Srinagar after violent overnight clashes between residents and police in which dozens were injured, officials and witnesses said.
Two senior government officials told Reuters news agency that at least two dozen people were admitted to hospitals with pellet injuries.
They also reversed a decision to allow internet and mobile phone use in parts of the Jammu region, according to one official, amid concerns about the spread of rumours online.
4,000 arrested since autonomy stripped: Gov't sources
A magistrate speaking to AFP news agency on condition of anonymity said at least 4,000 people were arrested in Indian-administered Kashmir and held under the Public Safety Act (PSA), a controversial law that allows authorities to imprison someone for up to two years without charge or trial.
"Most of them were flown out of Kashmir because prisons here have run out of capacity," the magistrate said, adding that he had used a satellite phone allocated to him to collate the figures from colleagues across the Himalayan territory amid a communications blackout imposed by authorities.
Fascists control India's nuclear arsenal: Pakistan
Pakistan's Prime Minister Imran Khan has urged the international community to take steps to secure India's nuclear arsenal after New Delhi hinted a shift in its "no first use" policy.
"The World must also seriously consider the safety & security of India's nuclear arsenal in the control of the fascist, racist Hindu Supremacist Modi Govt. This is an issue that impacts not just the region but the world," he said in a tweet.
India's Defence Minister Rajnath Singh on Friday said while India had strictly adhered to the nuclear weapons doctrine of "no first use" policy, what would happen in the future will depend on circumstances.
Imran Khan

✔@ImranKhanPTI

Replying to @ImranKhanPTI

And the threat also extends to Pakistan, the minorities in India & in fact the very fabric of Nehru & Gandhi's India. One can simply Google to understand the link between the Nazi ideology & ethnic cleansing & genocide ideology of the RSS-BJP Founding Fathers.
Imran Khan

✔@ImranKhanPTI

Already 4m Indian Muslims face detention camps & cancellation of citizenship. World must take note as this genie is out of the bottle & the doctrine of hate & genocide, with RSS goons on the rampage, will spread unless the international community acts now to stop it.