Investigation Swiss in FIFA gate case "Gianni Infantino is also accused of corruption"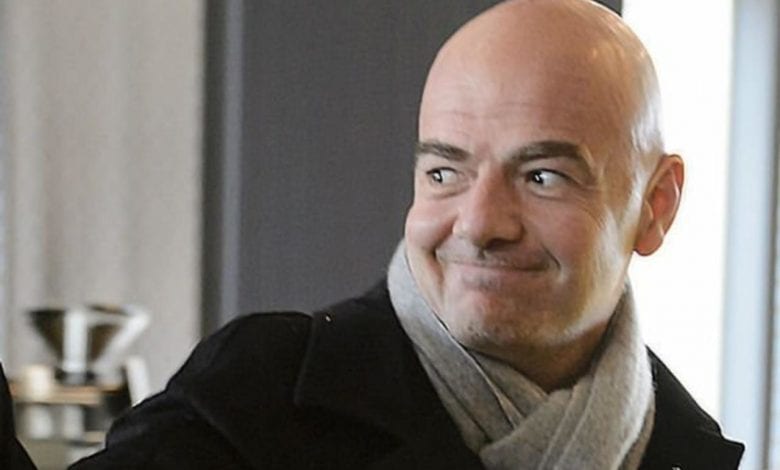 Swiss Prosecutor's Office announced the criminal proceedings against Infantino for alleged secret meetings with Michael Lauber, head of the Federal Prosecutor's office.
The president of the mother entity of world football is Gianni Infantino, who arrived with the alleged idea of ​​"normalizing" FIFA
 after the numerous proven acts of corruption. However, he is now being investigated for meetings and evidence that he would have hidden during the aforementioned investigation.
Lauber will leave his post at the end of next August and was questioned for his way of handling evidence of corruption at FIFA. In addition, a Swiss court confirmed a ruling against him for secret and undocumented meetings with Infantino, and failure to fulfill his duties as an official.
The meetings between Infantino and Lauber would have taken place in 2016 and 2017, while the Swiss authorities were investigating how the candidacies of Russia and Qatar prevailed in the votes to be chosen as the venues for the 2018 and 2022 soccer World Cups .
The 'FIFA Gate', the largest corruption scandal in football history, erupted in May 2015, involved more than 45 leaders in bribery, fraud and money laundering, and cost the post by then FIFA chief Joseph Blatter. Infantino took the position in 2016.
Stefen Keller, the prosecutor in charge of investigating criminal proceedings against Infantino and Lauber, among others, admitted that "in connection with the meetings between Attorney General Michael Lauber and the President of FIFA, Gianni Infantino, and the attorney general of Upper Valais, there are indications of criminal conduct. "
Swiss justice reported that the charges would be" abuse of public office, violation of official secrecy, assistance to criminals and incitement to these acts ".