Turkey's interior minister Süleyman Soylu resigns over short notice COVID-19 lockdown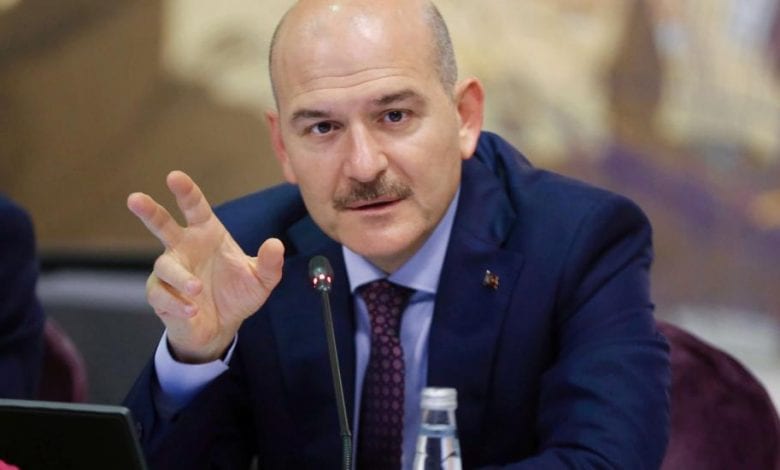 Soylu claimed full responsibility for the chaos caused by the last-minute announcement of the lockdown, which led to hundreds of thousands across the country scrambling to purchase essentials, defying weeks-long social distancing measures.
Süleyman Soylu resigned, citing his failure to successfully implement the country's 31-province wide weekend curfew to prevent the coronavirus pandemic.
"All of my experience, should not have led to the emergence of such scenes, whose responsibility rests on my shoulders,'' Soylu said in a statement released on Twitter. "The responsibility for all implementation of the weekend curfew to stem the pandemic falls on me in every respect."
"I am resigning from my duty, which I have led with honour, as the interior minister,'' Soylu said. "May God protect our nation.''
Süleyman Soylu

✔@suleymansoylu
Turkey announced its weekend-long lockdown in 31 provinces, including İstanbul, İzmir and Ankara, on Friday at 10.00 p.m. local time, two hours before the curfew went into effect.
The last-minute announcement of the pandemic measure, to effectively keep 64 million people at home, has come under criticism for putting citizens' health at risk.
Soylu, in an interview with Hürriyet newspaper on Saturday, defended the 48-hour lockdown and stressed that the weekend curfew had been implemented based on the orders of President Recep Tayyip Erdoğan.
"The management of this process, which has been led on the orders of our president, is in clear view,'' Soylu said. 
Meanwhile, main opposition Republican People's Party (CHP) leader Kemal Kılıçdaroğlu reacted to the news, claiming the interior minister's resignation may have been a move to save Erdoğan.
"I don't think Süleyman Soylu's resignation was a decision made alone,'' Kılıçdaroğlu told Habertürk TV. 
"Just as the health minister cannot make decisions alone… I can understand Soylu's resignation [as a means] to save Erdoğan," Kılıçdaroğlu added.
Pro-government columnist Cem Küçük said there was likely more to Soylu's resignation than the interior minister was admitting to.
"The Soylu ,who I know very well, would not resign only due to Friday night,'' Küçük said on Twitter.
Benim yakından tanıdığım Soylu sadece cuma gecesinden dolayı istifa etmemiştir.
  Soylu has served as Turkey's minister of interior since September 1, 2016.
Turkey on Sunday announced its death toll due to COVID-19 as 1,198 with nearly 57,000 confirmed cases.