IOF injures 55 Palestinians in Gaza Return March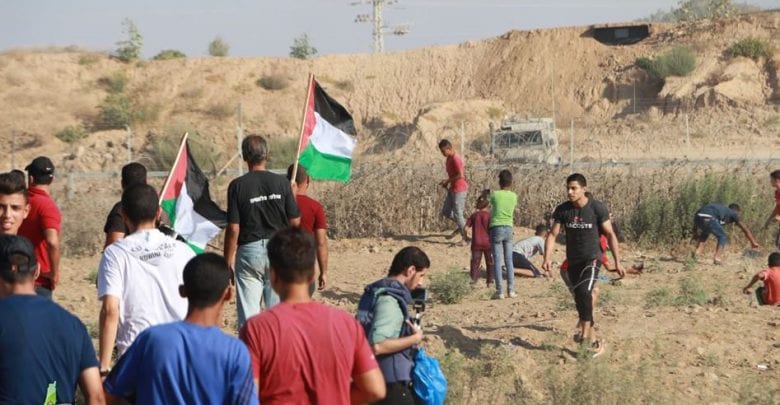 Dozens of Palestinians suffered different injuries on Friday when the Israeli occupation forces (IOF) heavily opened fire at the peaceful protesters taking part in the Great March of Return in the Gaza Strip.
The Ministry of Health said that 55 Palestinians were wounded by IOF live bullets and tear gas bombs on the 74th Friday of the Great March of Return.
The Great March of Return was launched along the border between the Gaza Strip and the 1948 occupied Palestinian territories on 30 March 2018 to call for lifting the Israeli siege on Gaza and demand the right of return for the Palestinian refugees.
Since the start of the border protests the IOF has killed 324 Palestinians and injured over 32,000 others.