Iran Accuses Israel Of Palestinian 'Genocide' In Gaza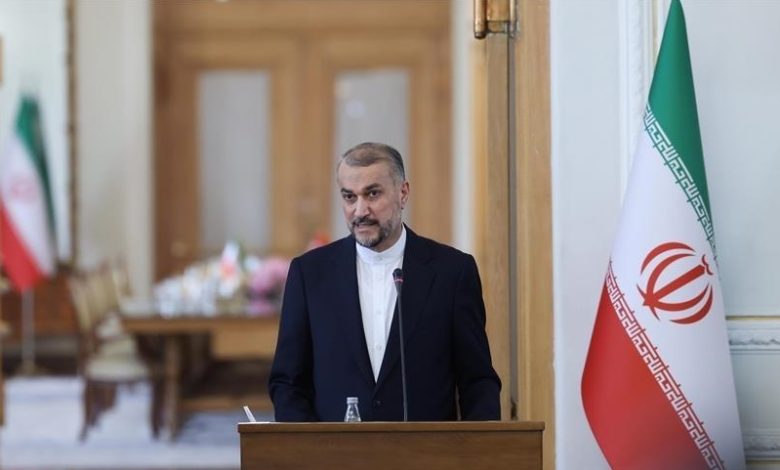 Iran on Wednesday accused Israel of carrying out a "genocide" against Palestinians as Israeli forces press on with a bombardment campaign of Gaza after deadly Hamas attacks on October 7.
Israel has heavily struck the Gaza Strip since Hamas gunmen stormed across its border with Israel and, according to Israeli officials, killed more than 1,400 people, most of them civilians.
The Hamas-controlled health ministry said on Wednesday that more than 6,500 people including 2,704 children have been killed in the narrow Palestinian territory since violence erupted.
"The attacks of the Zionist (Israeli) regime have reached an intensity that shows the goal is the mass killing of the Palestinian people in Gaza," Iranian Foreign Minister Hossein Amir-Abdollahian charged in a letter addressed to the United Nations human rights chief Volker Turk.
Remarks by Israeli officials and "the widespread and systematic attacks… in the Gaza Strip show that this is a campaign for the genocide of the Palestinian people", Amir-Abdollahian said in his letter, which the foreign ministry shared on social media.
Earlier on Wednesday, Iran's supreme leader Ayatollah Ali Khamenei accused the United States of "directing" Israel's strikes on Gaza.
"The United States is in some way directing the crime that is being committed in Gaza."
"America is a definite accomplice of criminals," said Khamenei during a speech in Tehran.
Khamenei said the hands of Americans "were tainted with the blood of the oppressed, children, patients, women and others".
The United States, the sworn enemy of Iran, has sent two aircraft carriers into the eastern Mediterranean in a move it says is to deter Iran and Lebanon's Hezbollah, both allies of Hamas, from getting involved in the Hamas-Israel war.
Washington has also confirmed it had sent a "few" military advisers to its close ally Israel.
Iran, which financially and militarily backs Hamas, hailed the October 7 attacks on Israel as a "success".
But the Islamic republic has insisted it was not involved in the onslaught, during which more than 220 people were also taken hostage, according to Israeli authorities.
On Tuesday, Secretary of State Antony Blinken warned Iran that the United States would respond "decisively" to any attack by Tehran proxies, as tensions rise over the conflict.
"The United States does not seek conflict with Iran. We do not want this war to widen," Blinken told a UN Security Council session.
"But if Iran or its proxies attack US personnel anywhere, make no mistake. We will defend our people, we will defend our security — swiftly and decisively," he said.
The Islamic republic lashed out at Blinken for what it said was his attempt to "wrongly place the blame on Iran".
"Iran categorically rejects these groundless allegations," Iran's permanent representative to the United Nations Amir Saeid Iravani said.