Iran unveils new domestic missile system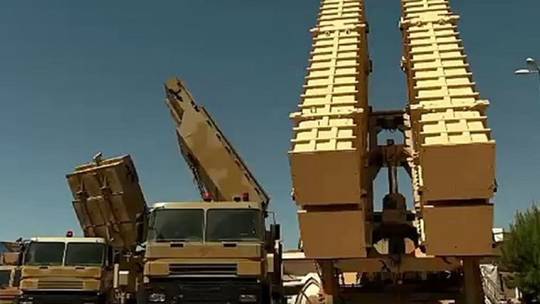 Iran's long-range mobile and long-range missile system was manufactured domestically to mark Defense Industries Day, state media reported on Thursday.
According to Fars News Agency, Iranian President Hassan Rouhani unveiled the Iranian air defense missile system "Power 373".
State television also showed footage of President Hassan Rouhani attending a ceremony to unveil the Pavar-373 missile system, which Iranian media described as a rival to Russia's S-300 missile system.
Conflict Intelligence Network  

@ConflictTeam

#BREAKING : #IRAN has unveiled "Bavar-373" anti-aircraft missile system, developed in #Iran. The maximum range of target interception is 200 km, altitude – 27 km. The complex uses Sayyad-4 rockets.
The Iranian agency said that the power system "373" Iranian home-made able to engage with six goals at