Islamic Resistance in Iraq Targets 'Eilat' in Solidarity with Gaza
The Islamic Resistance in Iraq affirms its determination to strike at the enemy's strongholds.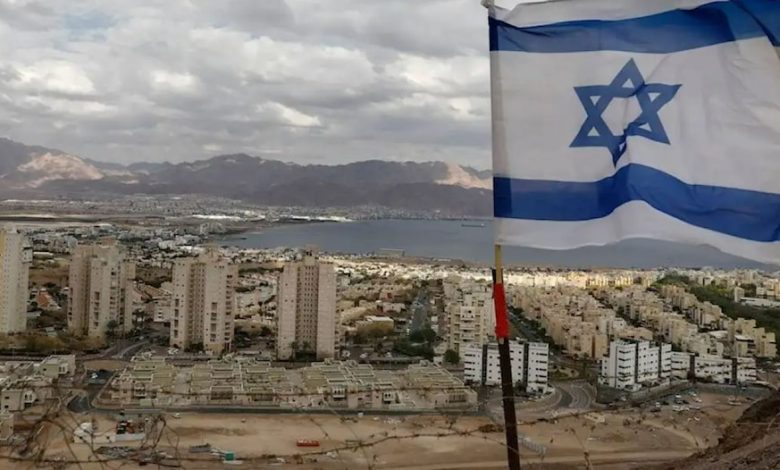 The Islamic Resistance in Iraq announced, on Friday, that it targeted a vital site of the Israeli occupation forces (IOF) in "Eilat" (Umm Rashrash) in solidarity with Gaza, which has been facing ongoing Israeli aggression for 28 days, and in response to the Israeli massacres against Palestinians.
In a statement, it affirmed its determination to strike at the enemy's strongholds.
Furthermore, they announced that they would commence a new phase of confronting the enemies next week, in support of Palestine and as a tribute to the martyrs, emphasizing that it would be more intense and extensive against the enemy's bases in the region.
This comes shortly after the Islamic Resistance in Iraq declared the targeting of a vital site of the Israeli occupation on the shores of the Dead Sea in response to the massacres committed against Palestinian civilians, including women, children, and the elderly.
Kataib Hezbollah set on liberating Iraq
For his part, the Secretary-General of Kataib Hezbollah Sheikh Akram al-Kaabi said on Wednesday that the faction had set its mind on liberating Iraq, utilizing military means. "This is settled," he sternly said.
"We will not stop, we will not settle, we will not back out," the leader emphasized, promising greater action in the coming days.
Sheikh al-Kaabi promised that the movement would continue its armed struggle until the goal of expelling United States military forces from Iraq was achieved. 
Amid the ongoing Israeli aggression on Gaza, the Resistance in Iraq rose to the occasion and has been targeting US military bases in northeastern Syria and Iraq since October 13. The attacks come in opposition to the US-backed Israeli aggression on Gaza and in the context of expelling foreign forces from Iraq, which has suffered for more than 20 years from the US aggressive foreign policy in the Middle East.