Israel Again Cuts off Internet, Telecommunications from Gaza
The Palestine Telecommunications Company announces that telecommunications and internet have again been cut off in Gaza.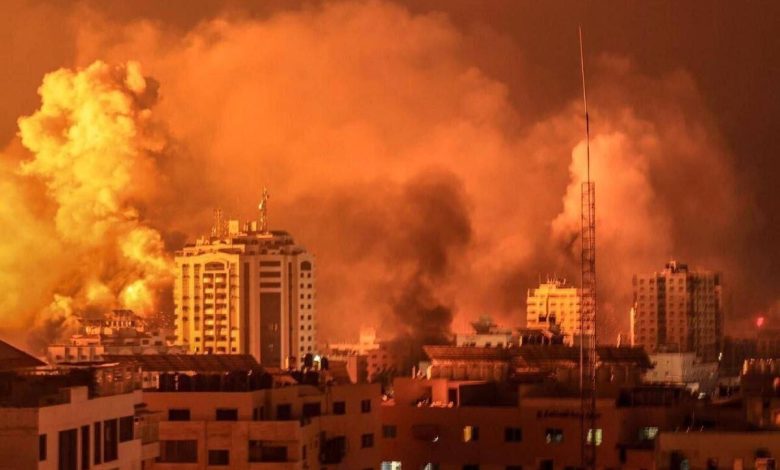 Palestine's telecommunications company reported on Wednesday that all telecom and internet services have been completely cut off from Gaza.
"To our good people in the beloved country, we are sorry to announce that communications and internet services have been completely cut off in Gaza," the Palestine Telecommunications Company (Paltel) said on X.
This comes as the Israeli occupation continues to bomb neighborhoods in Gaza, our reporters said that the occupation is violently shelling the al-Nuseirat refugee camp in the center of Gaza.
Our correspondent also reported that Israeli occupation military vessels are also shelling the west of the Strip, as four people were martyred and more than 30 were injured as two houses were hit in Khan Yunis, south of Gaza. 
Telecommunications and internet had earlier been severed on Friday by the Israeli occupation, but services were partially restored on Sunday.
Red Cross statement amid last blackout
"Israel" intensified its aggression on the Strip following the last communications blackout, launching its most brutal attacks on it since the start of the aggression.
Following the last blackout, the Director of Operations of the International Committee of the Red Cross (ICRC) Martin Schuepp announced that the current humanitarian situation in the Gaza Strip is "nothing short than desperate".
"The situation in Gaza is nothing short than desperate," Schuepp said at the time, adding that "even that is maybe an understatement," given that "It is difficult to find words what our colleagues see on the ground."
"So the level of destruction, despair, displacement is absolutely tremendous," Schuepp explained before continuing, "Imagine that hundreds of thousands have to leave their homes to live in the open where they can barely have access to water, food."
The ICRC director revealed that "after repeated cycles of violence, the situation has already been difficult and extremely dire. Yet we cannot compare what we see today with what we've seen in the past."