Israel Bombs Gaza, Targeting Last Operating Hospitals
The intensity of Israeli bombardment has picked up around the Indonesian Hospital and Kamal Adwan Hospital in the northern part of the Gaza Strip.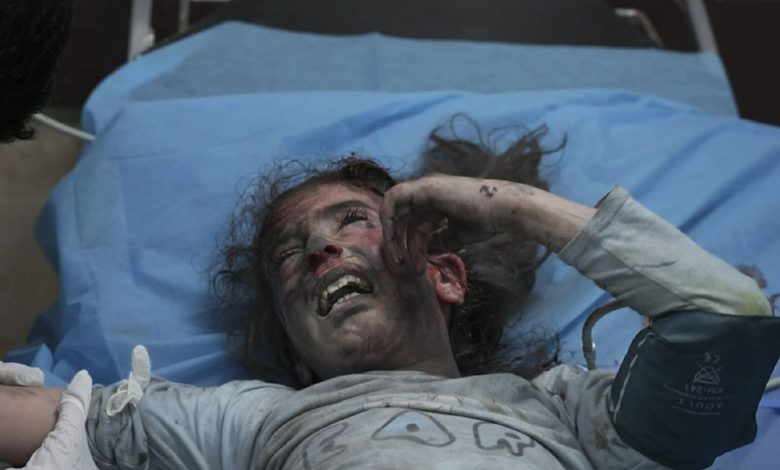 Another day of intense Israeli airstrikes unfolded across the Gaza Strip, commencing with multiple air strikes on the Nuseirat refugee camp. The attacks persisted in the northern region, targeting two residential houses in the Jabalia refugee camp, resulting in the tragic killing of approximately 20 Palestinians and injuring several others, many of whom are children and women, according to Al Mayadeen's correspondent.
Concurrently, Israeli invading forces extended their strikes to a UN school-turned-shelter for Palestinian families in al-Falouja area in northern Gaza. The onslaught included a series of airstrikes in various northern areas of the Gaza Strip, reducing nine residential buildings to rubble in the Jabalia refugee camp and the Beit Lahia project in the northern part of the territory.
Simultaneously, telecommunication services in Gaza City and its northern areas faced near-total disruption following Israeli airstrikes on communication towers. The intensity of Israeli bombardment heightened around the Indonesian Hospital and Kamal Adwan Hospital in the northern part of the Gaza Strip. Furthermore, the night brought continuous Israeli air attacks on the Bureij refugee camp, Rafah, Gaza City, and other areas.
Yes, you read that number right, more than 13,300 Palestinians were murdered in just 45 days.

The Israeli occupation continues to butcher civilians in the #Gaza Strip under the pretext of targeting Resistance fighters and sites.

The so-called international community stands idly… pic.twitter.com/ALmpN8EH3E

— Al Mayadeen English (@MayadeenEnglish) November 21, 2023
The Israeli genocide has resulted in a devastating toll, with more than 13,300 people killed in Gaza since October 7. The humanitarian situation is dire, with hundreds of Palestinians trapped inside the Indonesian Hospital, surrounded by Israeli tanks. An earlier Israeli attack on the hospital killed at least 12 people, including patients and doctors.
WHO: Hospitals in Palestine have been transformed into death scenes

The World Health Organization released a statement following the Israeli attack on the Indonesian Hospital in Gaza City this morning and confirmed the attack killed 12 people.
The health organization reiterated that "health workers and civilians should never have to be exposed to such horror, and especially while inside a hospital."
Moreover, the statement highlighted the fact that the Indonesian Hospital is still under siege, and that basic necessities have been cut off from healthcare workers and patients, as well as their families.
It is worth noting that the spokesperson for the Health Ministry in Gaza stated that only four hospitals are operating in the region, at minimum capacity. It is anticipated that these hospitals will be forced to cease operations if adequate aid does not arrive soon.
WHO said that it recorded 335 attacks on healthcare institutions in "occupied Palestinian territory" since October 7, including institutions in the Gaza Strip and the occupied West Bank.