Israeli newspaper reveals names of countries intending to Sign Peace Deal with Tel Aviv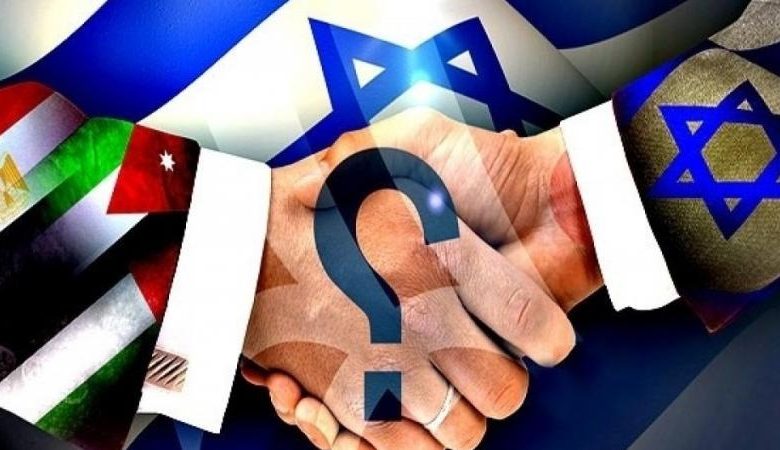 The Hebrew newspaper "Yediot Aharonot" reported, yesterday evening, Thursday, that Israeli estimates indicate that there are Arab and Islamic countries on their way to sign an agreement with Tel Aviv, before the end of the term of the incumbent US President, Donald Trump, on January 20.
An Israeli newspaper revealed Thursday the names of other countries on their way to sign a peace agreement with Tel Aviv in the coming period.
The Israeli newspaper alleged that the Sultanate of Oman and Indonesia, which is the largest Muslim country in terms of population, will conclude peace deals with Israel, as well as the possibility of other African countries – the newspaper did not name it.
Earlier, Israeli Intelligence Minister Eli Cohen revealed that Saudi Arabia, Qatar and Morocco are among the countries that are scheduled to establish relations with his country within the framework of a regional rapprochement initiated by Trump.
Oman Welcomes Morocco-Israel Deal
The Sultanate of Oman announced its position on the agreement to normalize relations between the Kingdom of Morocco and Israel, which was announced under US sponsorship on Thursday.
The Omani Ministry of Foreign Affairs said on Friday: "The Sultanate welcomes Morocco's announcement of establishing diplomatic relations with Israel."
"We hope that this step will enhance the endeavors towards the establishment of a permanent and just peace in the Middle East," a statement read.
Muscat manifested that "The Sultanate of Oman welcomes what King Mohammed VI of Morocco announced in his phone calls to both US President Donald Trump and Palestinian President Mahmoud Abbas."
On Thursday, US President Donald Trump announced that Morocco and Israel had reached an agreement on full normalization of diplomatic relations between them, which would make Morocco the fourth Arab country to set aside hostility to Israel during the past four months.
Trump wrote on Twitter: "Another historic breakthrough today! Israel and the Kingdom of Morocco agreed to establish full diplomatic relations… a massive breakthrough for peace in the Middle East."