Israeli Occupation Forces Commit Massacre In Nablus
Israeli occupation forces storm the Old City in Nablus and surround a house, leaving several martyred and others injured, including some in critical condition.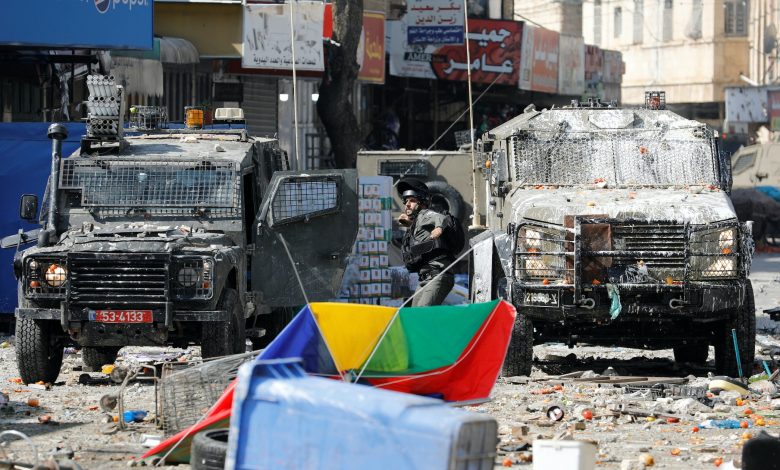 At least 10 Palestinians were martyred and 100, including several in critical condition, have so far been injured in confrontations that erupted between Palestinian Resistance fighters and Israeli occupation forces after the latter stormed the northern occupied West Bank city of Nablus on Wednesday morning.
Among the martyrs are one child and two elderly Palestinians. The Palestinian Ministry of Health identified the martyrs as 72-year-old Adnan Sabaa Baara, 61-year-old Abd Al-Hadi Abd Al-Aziz Ashqar, Muhammad Khaled Anbousi, 25, Tamer Nimer Ahmed Minawi, 33, Musab Munir Muhammad Awais, 26, Hussam Bassam Islim, 24, Muhammad Abdel-Fattah Abdel-Ghani, 23, Walid Riyad Hussein Dakhil, 23, Muhammad Shaaban, 16, and Jassir Jamil Qan'ir, 23.
Israeli occupation forces, in huge numbers, stormed the outskirts of the Old City in Nablus and surrounded a house amid heavy gunfire. During the confrontations, Israeli occupation forces fired live bullets and sound and gas bombs.
The occupation forces fired an anti-tank missile at the besieged house causing a violent explosion and columns of smoke rose from the place.
The occupation brought in large military reinforcements from the Hawara military checkpoint. Palestinians circulated footage of occupation vehicles storming the eastern market, while many residents were inside the place.
Palestinian residents also tried to obstruct the occupation forces' storming of the City and confronted them with stones and empty bottles. In turn, the Israeli occupation forces fired live bullets and tear gas canisters between residential neighborhoods.
Local media reported that Facebook deleted the account of Husam Isleem, a Resistance fighter who was located in the besieged house, as per a circulated recording in his voice, before he was killed by Israeli occupation forces.
Ahmed Jibril, Director of Ambulance and Emergency at the Red Crescent in Nablus, confirmed that medical crews transferred to hospitals a number of injuries by live bullets, including a critical injury in the head, and treated dozens of suffocation cases.
On its part, the National Action Factions called through mosque loudspeakers in Nablus to take to the streets to lift the siege on the house and confront the occupation forces.
Jibril indicated that Israeli occupation forces are still preventing medical crews from reaching the besieged area in the Old City to treat and transfer the injuries.
Following the massacre, the military spokesperson for Al-Qassam Brigades, Abu Obeida said the Resistance in Gaza is watching the Israeli occupation's escalating crimes against Palestinians in the occupied West Bank, warning that its patience is running out.