Beirut Explosion: Emmanuel Macron says aid to go 'directly to the people',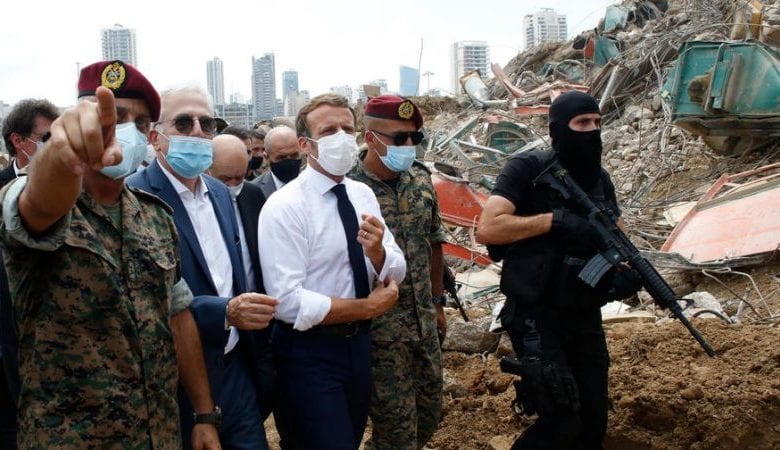 Beirut Explosion: French President Emmanuel Macron announced Thursday that an international aid conference for disaster-hit Lebanon would be held soon.
Speaking to journalists at the end of a snap visit to Beirut, where more than 130 people were killed and several thousand more wounded in a massive explosion at the port on Tuesday, the French leader said the conference would be held "in the coming days".
Macron stressed that the aid raised during the conference would be chanelled "directly to the people, the relief organisations and the teams that need it on the ground".
He said that he personally had no further information into what may have caused Tuesday's deadly blast, beyond what was already in the public domain.
Macron also told the reporters in Lebanon that an international inquiry into the blast was needed, and that it had to be as transparent as possible.
Initial probes have pointed to a cargo of ammonium nitrate, which was abandoned in Beirut and exploded in a devastating fireball, as being the cause of the blast.
French President Emmanuel Macron visited shell-shocked Beirut on Thursday, pledging support and urging change after a massive explosion devastated the Lebanese capital in a disaster that has sparked grief and fury. Follow events on our liveblog.
Macron was the first foreign head of state to make the trip after two explosions rocked Beirut on Tuesday, killing scores, injuring thousands and inflicting billions of euros in damage.
The French leader pledged the support of Lebanon's former colonial power and urged reform, telling crowds that he is not planning to write a blank cheque to the country's discredited regime.
Macron said he would organise an international donor conference to help crisis-wracked Lebanon, adding that French aid would go "directly to the people".
Lebanese state TV said 16 port staffers have been arrested in connection with an ongoing investigation into the devastating blasts that killed at least 145 people and injured thousands more.