Russian Army Says it Destroyed 45,000 Tons of Ukrainian Weapons Sent by NATO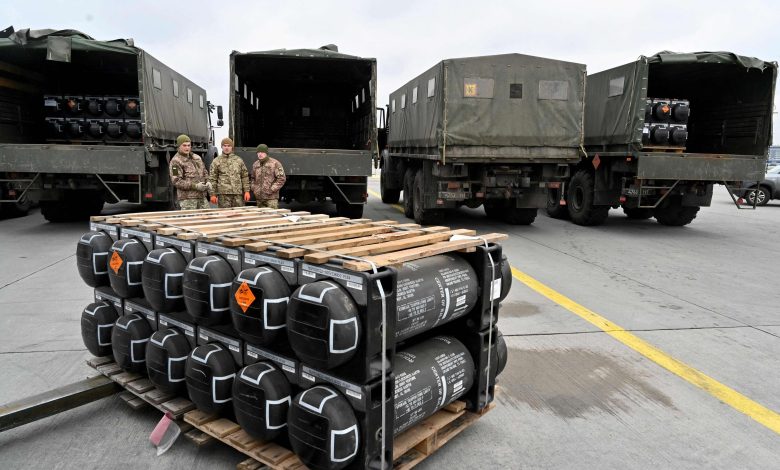 Russian defense spokesman Igor Konashenkov was quoted by EFE as saying that an ammunition depot in the city of Voznesensk, Mykolaiv region, which stored 45,000 tons of ammunition supplied to the Ukrainian army by NATO, was destroyed.
According to officials, the country's airstrikes caused more than 300 casualties among Ukrainian defenders.
"The result of an attack by the Russian Air Force against the temporary location of the 72nd mechanized brigade at an agricultural enterprise in the city of Artyomovsk (the Russian name of Bajmut) up to 130 soldiers and eight vehicles and armored personnel carriers. Annihilated", said Konashenkov.
Russian Defense also said that the Russian Air Force shot dead more than 100 personnel of the 3rd Regiment of the Ukrainian National Guard in the Zharkov region of eastern Ukraine, on the territory of a thermoelectric plant.
Up to 70 soldiers were killed "after an attack with high-precision missiles" against the Ukrainian Army's 95th Landing and Assault Brigade in Dzerzhinsk (Doretsk, in Russian, Donetsk). Three artillery pieces and three vehicles were destroyed.
"Due to heavy losses, the Zelensky regime [presidente ucraniano] Takes steps to strengthen troops in Donbass," Konashenkov said.
According to the Russian official, this forced Ukrainian authorities to send forward newly mobilized civilians in the 72nd Mechanized Brigade in the town of Bila Cherkva, south of the capital Kiev.