Israeli raid on Jenin camp kills four, injures 20
The Israeli raid has been met with armed Resistance from Palestinian fighters who have reported direct hits.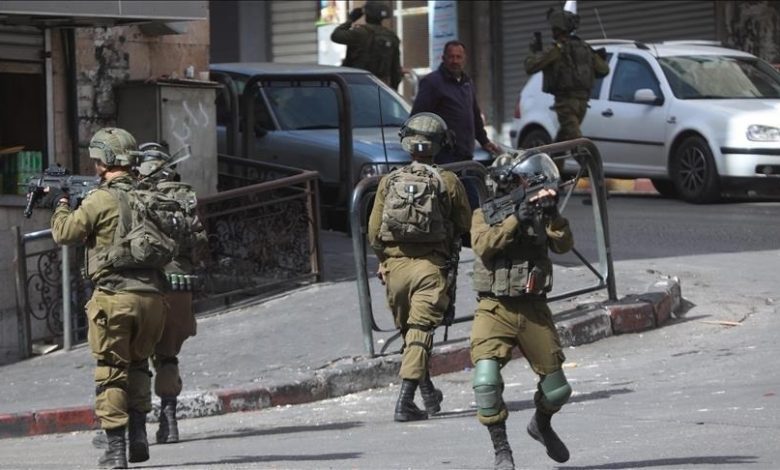 The Palestinian Ministry announces four martyrs and 20 injuries as a result of Israeli occupation raid on Jenin.
Palestinian media outlets reported on Tuesday that Resistance fighters confronted an Israeli occupation special forces unit that broke into the Jenin refugee camp in the northern occupied West Bank.
In detail, al-Quds Brigades – Jenin Brigade announced that its fighters discovered a special force that tried to infiltrate the Jenin refugee camp, and they confronted it with heavy fire.
It added that Resistance fighters from its Sapper Unit managed to detonate explosive devices in Israeli vehicles in the camp.
The Qassam Brigades – Jenin Camp said, for its part, that "Resistance fighters targeted an Israeli bulldozer with a powerful explosive device, resulting in confirmed injuries."
In the meantime, the Israeli occupation sent additional military reinforcements to raid the Jenin refugee camp as Resistance fighters confronted the intruding forces.
Our correspondent reported that more than 40 Israeli vehicles crossed through the Jalameh and Salem checkpoints and entered the camp.
According to eyewitnesses, Israeli forces stormed Jenin with armored military vehicles and light vehicles.
According to our correspondent, Israeli forces surrounded the home of Mohammad Abu Bahaa, a leader in the Al-Aqsa Martyrs Brigades, in the Jenin refugee camp.
Our correspondent also reported that Israeli forces targeted the camp's central square with a guided missile.
The Resistance forces IOF out of the camp  
The intruding force withdrew from the camp after Palestinian fighters confronted it with heavy fire, dealing direct hits to its units via Improvised Explosive Devices.
During the raid, Israeli occupation forces kidnapped the released prisoner Mohammad Naghnagiyah "Abu Adam," one of the leaders of the Al-Aqsa Martyrs Brigades in Jenin refugee camp, after raiding his home and assaulting him before detaining him.
This follows a similar event on September 6, where the Jenin Brigade discovered an Israeli special force on the outskirts of the camp, confronting it and disabling one of its vehicles.