Israeli security chief warn of violence and Incitement against Israel new gov't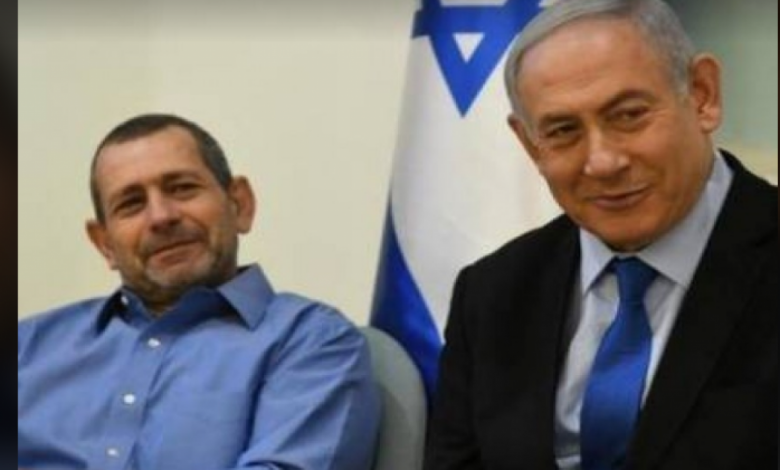 Shin Bet (Israel Security Agency) Director Nadav Argaman issued a rare public warning on Saturday sounding alarm bells that the current atmosphere of incitement could lead to tragic bloodshed in Israel.
The statement was a rare public warning by Argaman, who traditionally gives such warnings privately to politicians who would then decide if and how to notify the public.
The rise in violent rhetoric led the Shin Bet to begin providing security for Yamina leader Naftali Bennett, who will serve as prime minister for the first two years of the incoming coalition assuming it receives the necessary approval from the Knesset. Fellow party member Ayelet Shaked is also receiving security from the Knesset.
Argaman reportedly decided to make the statement on his own, not trusting that his warning would reach the public given that elements of the ruling Likud coalition – which might leave office in the coming week – are said to be behind some of the incitement.
"We have recently seen that the discourse of violence and incitement has spiked and become more extreme, especially on social media," Argaman said. "As the head of the organization charged with guaranteeing the continuation of democratic rule and institutions, I call out and warn that this rhetoric could be interpreted by certain groups or individuals as one that endorses violent and illegal activities which could even lead to harm to individuals."
The Shin Bet director said politicians and public influencers from across the spectrum, as well as religious leaders and educators, must condemn the language of incitement and violence.
"It is our duty to issue a clear and unqualified demand for an immediate end to the violent and inciteful rhetoric," he continued. "The responsibility for restoring a calmer atmosphere and more restrained discourse rests on all our shoulders."
Over the last week, there has been a spike of threats on social media against Bennett, Shaked, Meretz MK Tamar Zandberg and the children of New Hope leader Gideon Sa'ar.
The threats have not been limited to social media. In some instances, people burned effigies of the politicians or issued false pictures announcing that one of the MKs had already passed away.
On Thursday morning, Bennett's protection detail was increased to reflect his status as prime minister-designate.
Former Shin Bet chief Carmi Gilon reportedly gave private warnings to then opposition leader Benjamin Netanyahu in the period leading up to the assassination of Yitzhak Rabin in 1995.
Netanyahu then refrained from certain kinds of activities and associations, but did not condemn some of the extreme rhetoric at the time used by others against Rabin.
Netanyahu's son, Yair, attacked Argaman, accusing the Shin Bet chief of trying to stop criticism of the Left, but not acting as strongly to protect the Netanyahu family on the Right.
The Knesset Foreign Affairs Committee announced it would hold an emergency hearing on the issue on Monday.