Italy wins the European Championship for the second time in its history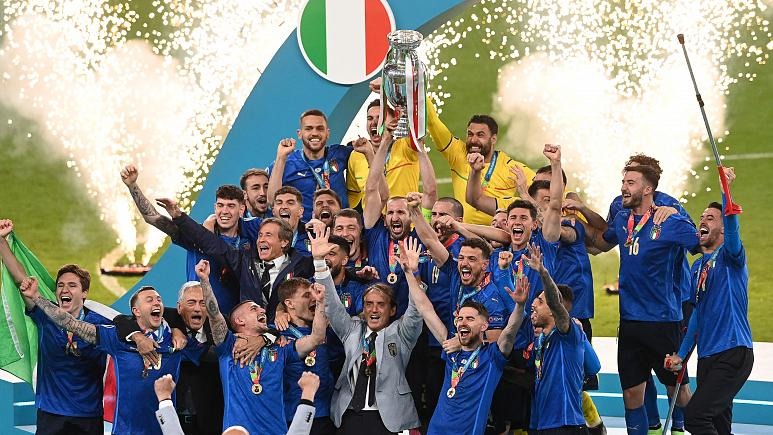 Italy won the European Nations Cup for the second time in its history, after beating England 3-2 on penalties after the end of the match in its original and extra time with a 1-1 draw.
The match brought the two teams together, on Sunday evening, at the ancient "Wembley" stadium in the British capital, "London".
Italy waited 53 years to win the title for the second time, after winning it for the first time at home in 1968.
And only two minutes passed, until England's left-back Luke Shaw scored the goal.
The England team managed to withstand the Italians, and came out ahead at the end of the first half with a goal scored by Luke Shaw.
The Italian team, through changes to its formation, tried to equalize at the beginning of the second half, but its English counterpart remained steadfast.
However, the England team could not hold out for long, and the Italians managed to equalize through Leonardo Bonucci in the 67th minute.
The match remained unchanged after the Italian team drew, forcing both teams to play overtime.
The result remained the same in the first extra period, although there was a relative advantage for the Italian team.
In the second overtime period, there was also nothing new, however, the reservation was the master of the situation, to resort to penalty kicks, to decide the winner of the championship title.
England managed to win the penalty shootout in his favour, to win the championship for the first time in its history.
The Italian national team managed to win the penalty shootout in his favour, to win the championship for the second time in its history,