Jeddah Declaration Calls for Arab Unity, As Summit Concludes
The final statement of the 32nd Arab League Summit in Jeddah reaffirmed the need for unity to achieve security and stability in the Arab region.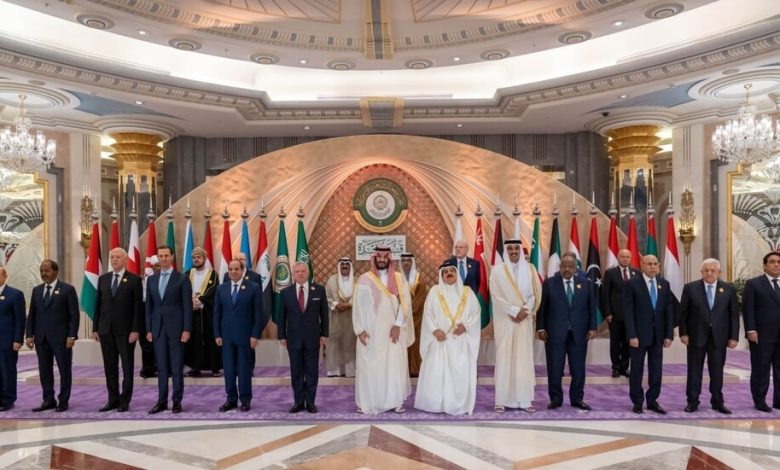 The final statement – the Jeddah Declaration – covers over 32 issues facing the Arab world, beginning with the Palestinian cause, the Syrian crisis and Lebanon's political deadlock. It also touches on Iran, the environment, cybersecurity and economic and social matters.
It also expresses the complete rejection of armed militias in the region, and stressed the importance of presenting a unified Arab front on regional and international issues.
The declaration affirmed the centrality of the Palestinian cause to Arab nations and the Arab identity of occupied East Jerusalem as the capital of the State of Palestine. It upheld Palestine's right to full sovereignty over all territories occupied in 1967, including East Jerusalem. It also stressed the importance of activating the Arab Peace Initiative.
It also urged Lebanese authorities to swiftly elect a president, form a government and implement economic reforms to overcome the country's stifling crises.
As Syria returns to the Arab fold, the declaration pledged to uphold Syria's sovereignty, territorial integrity and stability. It called for intensifying efforts to help Syria out of its crisis and end the suffering of the Syrian people.
The Arab leaders expressed full solidarity with preserving sovereignty, independence and territorial integrity in crises-hit Sudan, Libya and Yemen.
The statement affirmed continued support for the legitimate government in Yemen led by the Presidential Leadership Council headed by Rashad Al-Alimi, and backed strengthening its role.
It also vowed support for the Somali government's comprehensive war against terrorism, especially Al-Shabaab.
The declaration praised the agreement between Saudi Arabia and Iran reached in Beijing to resume diplomatic ties, reopen missions, and activate security and economic cooperation.
It stressed the UAE's absolute sovereignty over the Greater Tunb, Lesser Tunb, and Abu Musa islands, which Iran seized in 1971.
Finally the statement condemned the incursion of Turkish forces into Iraqi territory and called on Turkey to withdraw its forces unconditionally.