Jordan PM: Attempts to displace of Palestinians 'declaration of war'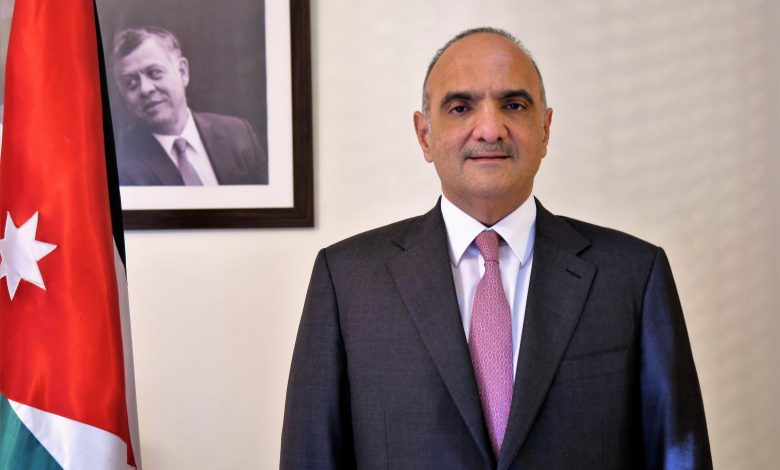 Any attempts or creating conditions to displace Palestinians from Gaza or the West Bank are a red line and Jordan will be considered as a "declaration of war," Jordanian Prime Minister Bisher Khasawneh said Monday.
The comment came as he chaired a meeting of Jordan's parliamentary blocs and committees.
The meeting called for an immediate end to Israeli aggression in the Gaza Strip and the delivery of humanitarian aid in a sustainable manner.
"It is necessary to stop the impunity and protection that gives Israel the license to kill Palestinian civilians. International humanitarian law prohibits and criminalizes targeting and killing civilians without exception," the Jordanian prime minister added.
"The continuation of the sinful aggression against the Gaza Strip, with all its crimes, constitutes a flagrant violation of international law and international humanitarian law," he said.
Medical aid
Earlier Monday Jordan's air force air-dropped vital medical supplies to a field hospital in the besieged Gaza Strip, King Abdullah II said.
"Our fearless air force personnel air-dropped at midnight urgent medical aid to the Jordanian field hospital in Gaza," he said on X, formerly Twitter.
"This is our duty to aid our brothers and sisters injured in the war on Gaza," he said, adding: "We will always be there for our Palestinian brethren."
The air-drop was announced as U.S. Secretary of State Antony Blinken carried out a regional diplomatic tour, holding talks in Amman on Saturday with his counterparts from Jordan, Egypt, Saudi Arabia and the United Arab Emirates (UAE).