Jurgen Klopp admits Mohamed Salah has "suffered" after Liverpool transfer decision
Salah has only scored one goal in his last six appearances for Liverpool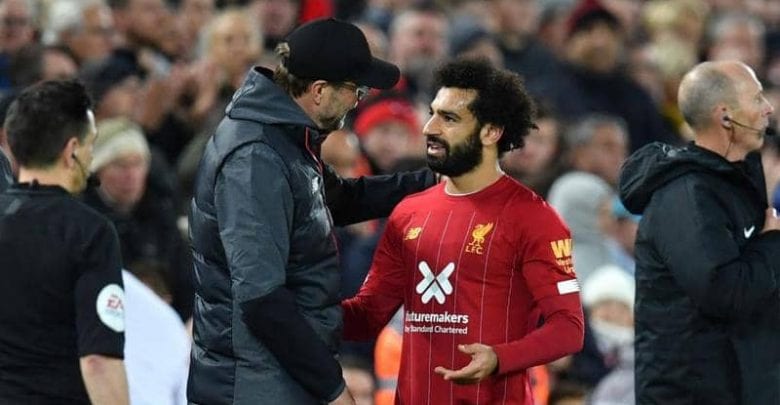 Jurgen Klopp has conceded that star striker Mohamed Salah is "suffering" because of the breakdown of Liverpool's previously "well-drilled" forward machine.
But the Reds boss is adamant his record-breaking goalscorer is not finished as a top-class forward and there is still the light of trophies at the end of the dark tunnel his front line are going through.
Salah has just seven Premier League goals from his 19 starts in the competition this season, his worst ratio since he joined the club back in 2017. This is a real worry for the three-time Golden Boot winner, but Klopp explained that it is not hard to see why he is not as prolific as usual.
Asked if the lack of continuity within his forward line is harming the Egyptian, he replied with a smile: "Oh yeah, of course. Suffering? Of course. Usually, you have a real basis you build on and that is what we don't have. That is not so difficult to explain.
"Our forward line was a well-drilled machine – 'the front three' [Salah, Sadio Mane and Roberto Firmino]. Everyone was clear what we were doing. Everyone suffers [when it is not like that], that is clear."
Liverpool's new-look, first-choice front three – arguably – would be Salah, £80million summer signing Darwin Nunez and Luis Diaz, who arrived at Anfield a year ago.
But injuries and issues have meant the trio have played together for just 343 minutes this season, and Klopp says that lack of continuity explains Salah's quiet form.
Asked about the lack of game time together, he replied: "And Diogo [Jota] was not in that combination and Bobby [Firmino], not helpful. Offensive work relies on quality but also a lot of information.
"It is how to work, how to move, obvious information where you create a feeling about where your teammate is where you can pass the ball, no look or whatever. So that is not cool but we cannot expect just to be back to our best and win 5-0 and go to the next game. In two or three weeks, we hope to have better options and we can mix it up."
Adapting to Nunez playing as a more traditional No.9 has been an obvious learning experience for the entire Liverpool team, Klopp admitted, and not just Salah.
The German continued: "When Darwin is playing, there he is obviously more high up. Going in behind, all different things. We never played with a 'nine' before. Even when Sadio was there, he was dropping in moments, and that is not Darwin's game.
"He wants to have other balls and he is a handful there. It is all good if they would all be in and we could build something, but we couldn't do that. Here in this building, we are 100 per cent ready to work through that. The only thing I know is the better and clearer you behave in your down moments, the better it will be in the high moments after that. You have to go through it.
"There are trophies, finals at the end of the tunnel, but not now. This situation is not perfect, but the basis of the last two games [a 0-0 Premier League draw with Chelsea and a 1-0 FA Cup victory over Wolves] is something I like."