Kais Saied: "Those who sold their conscience to foreign intelligence are planning to assassinate a number of officials"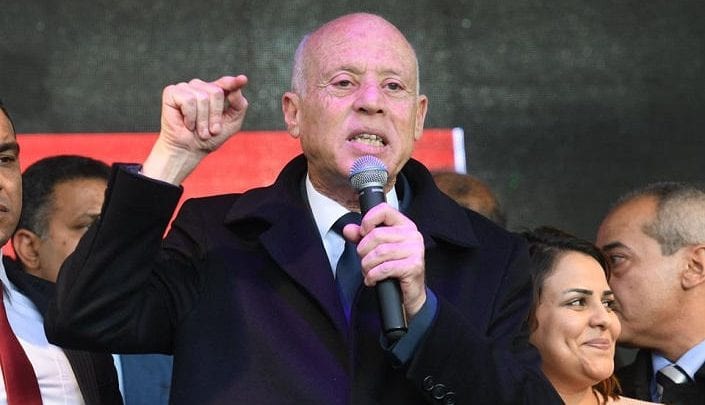 President Kais Saied on Thursday warned the people of Tunisia to stay vigilant over the plots being prepared, going as far as assassination, urging them to "take caution over the plots of some traitors who sold their conscience to foreign intelligence."
"Those who sold their conscience to foreign intelligence plan on assassinating several officials," Saied told a cabinet meeting he was supervising.
A Tunisian court had sentenced in absentia former President Moncef Marzouki to four years in jail.
The President also highlighted a recording of a phone call Interior Minister Taoufik Charfeddine possesses, which speaks of an assassination plot and specifies the day of the assassination.
The official Tunisian news agency reported that Marzouki's prison sentence came over charges of conspiring against state security.
Treading the same path
A few days ago, the capital Tunis saw demonstrations supporting and opposing the decisions of President Kais Saied. The demonstrations took place on the 11th anniversary of the 2010 Tunisian revolution.
Tunisian President Kais Saied chaired an emergency meeting at Carthage Palace in July, after which he decided to "assume executive authority," following the return of protests across the country.
President Kais Saied had disclosed that there was an assassination attempt against him – however, he announced that he would tread the same lawful path: "The path to reform is complicated and hard," he added.
Our reporters said that President Saied dismissed PM Hichem Mechichi and said that his actions "are in line with the constitution." Saied also suspended the country's parliament.
"What I'm currently doing is in line with the law. I cannot remain silent and stand idle. I must assume responsibility, and that I did," he said.