New details about the person who set his body on fire at Al-Nahda headquarters.. Kais Saied comments!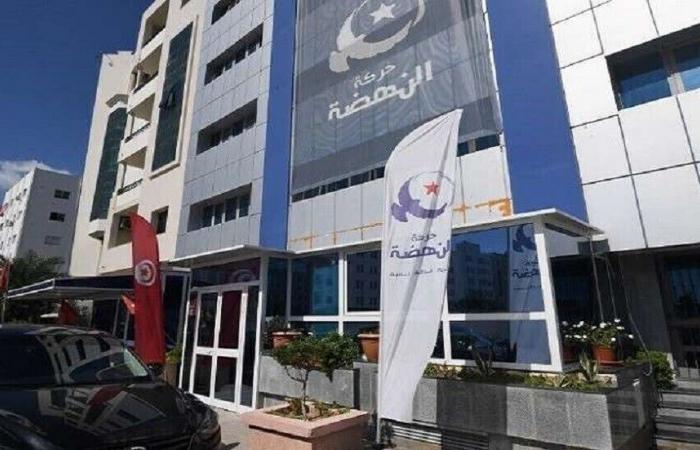 Tunisian President Kais Saied expressed his wishes for a speedy recovery to all those injured in the fire incident that took place at the central headquarters of the Ennahda movement in the capital, and resulted in the death of one person and the injury of 16 others.
Said said, today, Friday, during his supervision at the Carthage Palace of the meeting of the National Security Council, that the judicial investigations will take their natural course to verify whether the fire was a criminal act or the result of a person setting fire to his body, adding: "The important thing is that Tunisia today must be safe and the state is strong in Shadow of law and justice.
In a related context, a friend who set himself on fire, Sami Al-Seifi, spoke about the details and facts of the incident.
He said in his intervention today on Radio "Jawhara FM", that everything that was said about the incident is "falsehoods", and that the deceased was suffering from neglect and mistreatment by the movement's leaders.
He added that his friend had nothing to do with what is known as the "Bab Souika case", contrary to all that was said and that he had served a 15-year prison sentence against the background of burning the Technical Institute in Tunis, at the behest of some Ennahda leaders.
He added that after that, he demanded his right to a decent life and to enjoy his share of compensation, noting that he had entered into a hunger strike a year ago inside the movement's headquarters before he was "expelled in an abusive manner and through security."
He explained that he was working in a drug distribution company, and he was arbitrarily expelled, then he received a financial grant from the Movement's Movement's Affairs Office before it was withdrawn, and he was hired as a guard and assigned to some "humiliating work such as cleaning cars, which he refused."
He confirmed that his social conditions were difficult, and that he had been in contact with him 4 days ago and told him that he wanted to open a second-hand clothing store.