Kais Saied: "Tunisia does not accept being in the seat of a student who receives lessons"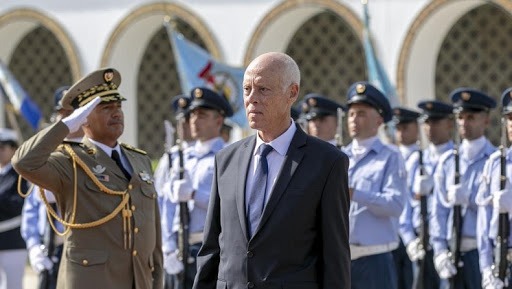 Tunisian President Kais Saied affirmed that his country will not accept any foreign interference in light of his personal exposure to increasing pressures from Western governments to restore constitutional order in Tunisia.
A statement on Saied said: "To refute all the slander and refute all allegations, the President of the Republic clarifies that during his meetings with other foreign delegations, it was emphasized that Tunisia is a sovereign country and sovereignty is for the people, and there is no room for interference in its choices that stem from the popular will."
"Tunisia does not accept being in the seat of a student who receives lessons and then waits for the number that will be assigned to him or the note that will be written in his number card," the statement said.
European Union foreign policy chief Josep Borrell, who visited Tunisia recently, said he conveyed to Saied European concerns about preserving the country's democratic gains.
The Tunisian presidency stressed that the sovereignty of the state and the choices of its people were not originally discussed and will not be the subject of negotiations with any party.
It is worth noting that Saeed suspended the work of Parliament on July 25, dismissed Prime Minister Hisham Al-Meshishi, and assumed executive power in the country.
This week, G7 ambassadors urged Saeed to urgently appoint a new head of government and to return to the constitutional system in which parliament plays a key role.