Turkey now preparing al-Wattia to be the largest Turkish military base outside its territory: LNA Commander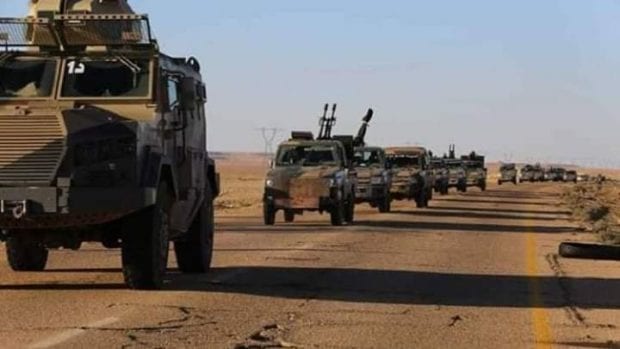 The commander of the western military zone of the Libyan National Army, Major General Idris Madi, said that Turkey is now preparing the Al-Wattia base southwest of Tripoli to be the largest military base for the Turkish army outside its territory, after the armed groups of the Tripoli-based National Accord government entered the base with the support of the Turkish army.
In press statements on Monday, Madi added that GNA armed groups' control of al-Wattia came after continuous weeks of shelling by battleships and Turkish warplanes on the base, adding that the army's withdrawal from the brigade was without human casualties after receiving orders from the leadership to withdraw completely under air cover and secure all convoys, vehicles, and individuals.
Also
Syrian Observatory for Human Rights has revealed that a new batch of 120 Syrian militants loyal to Ankara arrived in Turkey in preparation for being transferred to Libya after receiving training there.
In a statement today, the Syrian Observatory said that the number of those who have reached Libyan territory so far, "reached about 8950 mercenaries, including a non-Syrian group, while the number of those who arrived in the Turkish camps to receive training amounted to about 3024 recruits."