Khalfan to Abu Trika: You Just Looking For Qatar Money … Shut Up!!!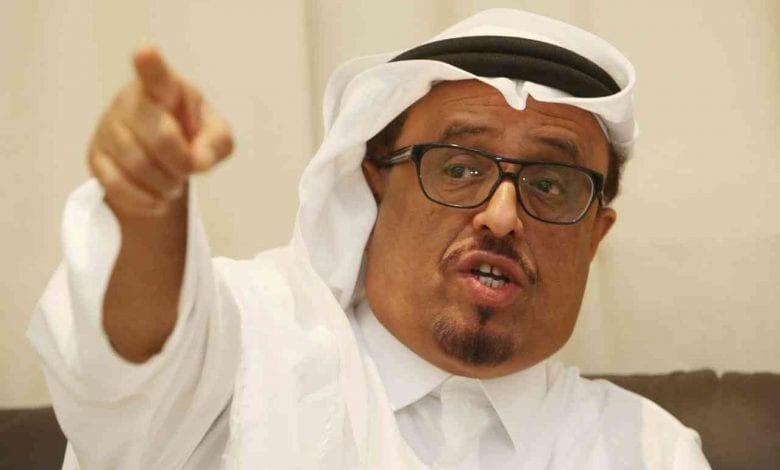 Dhahi Khalfan "Lieutenant General " Deputy Chief of Dubai Police, responded to the tweet of the Egyptian player, Mohammad Abu Traikah In which he dealt with the issue of "the Palestinian issue" and what he described as "the fall of the masked man", after an announcement Peace agreement between the UAE and Israel, Thursday.
سقوط الاقنعة مهم فى سبيل تحرير فلسطين والمسجد الاقصي ..قضية فلسطين قضية وعي شعوب لا اتفاقات حكام او معاهدات دول وصدق الله حين قال (وَلَن تَرْضَىٰ عَنكَ الْيَهُودُ وَلَا النَّصَارَىٰ حَتَّىٰ تَتَّبِعَ مِلَّتَهُمْ)…. التطبيع خيانة
Abu Trika said in his tweet, which he posted on her official page on Twitter, Thursday: "The fall of masks is important for the sake of liberating Palestine and the Al-Aqsa Mosque .. the issue of Palestine is a matter of peoples' awareness, not rulers 'agreements or state treaties, and God's truthfulness when he said:" And the Jews will not be satisfied with you, nor the Christians until you follow Their obedience) …. Normalization is treachery. "
محمد ابو تركية ينتقد الامارات التي اعلنت علاقات مع اسرائيل البارحة ويبوس كف حمد بن خليفه الذي ارسى علاقات مع اسرائيل اكثر من عشر سنوات…أيها الشحاذ للريال القطري…اخرس.
Khalfan, for his part, posted a tweet on his official page on Twitter, in which he said: "Muhammad Abu Turkiya criticizes the Emirates, which announced relations with Israel yesterday, and whispers the palm of Hamad bin Khalifa, who established relations with Israel for more than ten years … Oh beggar to the Qatari riyal … Shut up." .
Khalfan continued in a separate tweet: "All those who criticize us strongly for the relationship agreement with Israel have more than a quarter of a century of relations with Israel, as for Turkey, more than half a century of relations with Israel … What is this philosophy, oh Turkish thugs and harem of the Sultan?"
And a joint statement by the United States of America, the Emirates and Israel, on Thursday, stated that US President Donald Trump, Israeli Prime Minister Benjamin Netanyahu and Abu Dhabi Crown Prince Sheikh Mohammed bin Zayed agreed on a "complete normalization" of relations between the UAE and Israel, according to the text of the statement published by Trump, which described The agreement is a "historic achievement," and he said through his Twitter account, that it is "a historic peace agreement between our great friends Israel and the UAE."