King Salman warns Aramco attacks threaten the global economy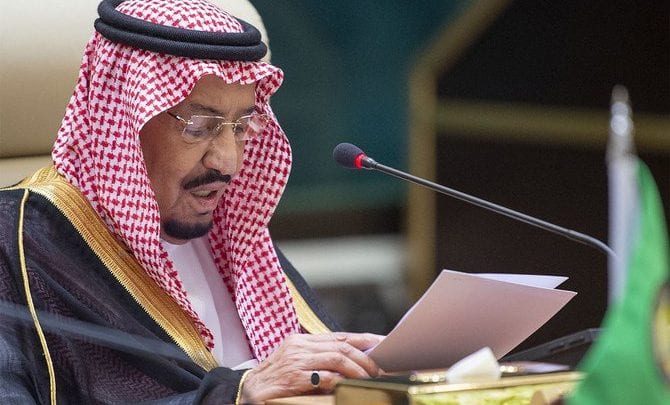 Saudi Arabia's King Salman condemned on Tuesday the strikes on Aramco facilities and confirmed the Kingdom's ability to deal with these 'cowardly attacks.'
"These attacks are not only aimed at vital installations of Saudi Arabia, but threaten the global economy," the Saudi king said. 
King Salman stressed that Saudi Arabia will continue to defend its territory and facilities from those who attack the Kingdom.
He called on the international community to take tougher measures to stop these attack.
Meanwhile, the Saudi Council of Ministers said that these attacks threaten international peace and security. 
The US has blamed Iran for the attacks on the Abqaiq oli processing facility and the Khurais oil field. Saudi Arabia said it is investigating who was responsible and invited international experts to join the probe.
The attacks early on Saturday let to cut of five percent in world crude oil production. US officials have said the attacks did not come from the direction of Yemen, where Houthi militants claimed responsibility, but instead from the direction of Iraq or Iran.
Kuwait's Foreign Minister, Sheikh Sabah Al-Khalid Al-Sabah on Tuesday called on the country's armed forces to be on high alert and prepared to confront any incident that may destabilize the country's security, state news agency KUNA reported.
Kuwait stands behind Saudi Arabia following the attacks, he said.