Klopp says it 'would be a crime' to rest Salah against fifth-placed Brighton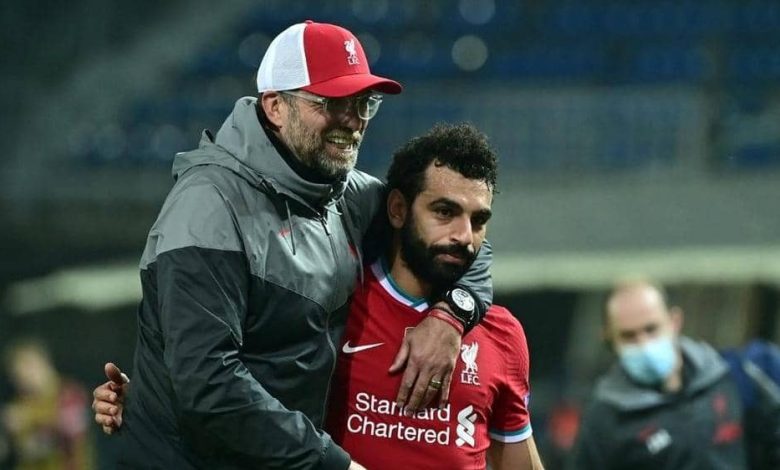 Liverpool manager Jurgen Klopp says it "would be a crime" to rest Mohamed Salah and key players for Saturday's Premier League clash with fifth-placed Brighton.
Salah has started every Premier League game this season, netting 10 goals and only failing to score once in the league this term, against Burnley in August.
The second-placed Reds, who are the only remaining unbeaten team in the league, host Brighton who have been a surprise this season, prompting Klopp to insist he would not be taking any risks on team selection.
"He wants that, that's true," Klopp told reporters when asked if Salah wants to play every minute. "To rest players against Brighton, that would be a crime actually. Brighton is much too good.
"They had a brilliant start. Yes, now the last few results were maybe not exactly like they wished for, but it's a real special game in the league. It's a real special game.
"If you didn't watch it yet, watch the City game back and you understand immediately what I'm talking about. None of them [want to be rested]."
Klopp's side have netted a league-high 27 goals in nine games this term, including back-to-back 5-0 wins over Manchester United and Watford.
The consecutive five-goal wins was only the second time Liverpool that achieved that in its top-flight history, dating back to April 1935 when they won 5-0 over Stoke City and 6-0 against Chelsea on consecutive days.
Liverpool's attack has won plenty of plaudits but defensively they have also kept six clean sheets this term too, with new signing Ibrahima Konate coming into the side for his second start against United.
"Ibou is an incredible talent, obviously," Klopp said. "He's built for the Premier League. Physical-wise, he's a machine, has the speed we need, likes challenges, has a really good football knowledge, anticipating situations early, all these of kind of things.
"It's a real good package. But how I said, we have now a bunch of really good centre-halves, to be honest, so we just have to make sure we use them in the right moments.
"He's a really good boy, completely in the group here and that helped obviously."
Liverpool are also on a 23-game unbeaten run in all competitions, dating back to April 7 when they went down 3-1 to Real Madrid in the Champions League quarter-finals.
"In general we know when we are on top of our game, when we are difficult to play that means we have a chance to win the game – and that's what we try," the German added.
"Obviously we didn't win all of them – we drew a lot – but most of the draws were probably closer to a win than we could have lost the game, so that just shows."