Klopp sings about the Liverpool star after the 100 goals.. and talks about Salah's shirt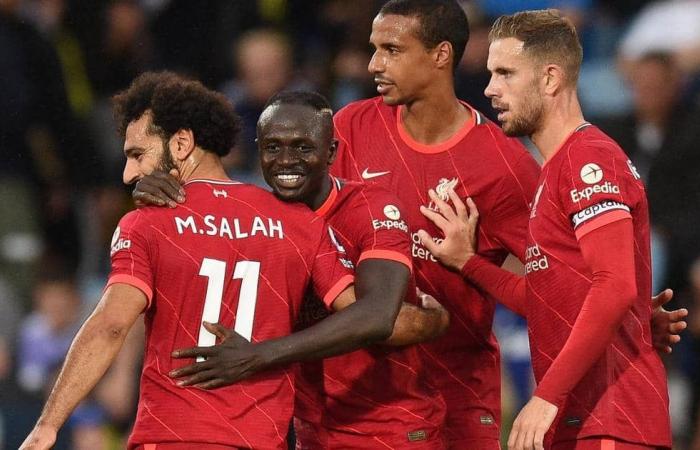 The German coach said of Mane that "He is one of the 18 players in this great club who managed to achieve this number. It means a lot.".
He continued, "People do not remember that when Mane scores 100 goals, he makes a great effort in play and in defense, attacks and creates opportunities for his teammates. 100 goals is only a number, there are other important numbers, but I am happy for him to reach this number today."
The Senegalese international scored the first goal in the Crystal Palace match at Anfield, which ended with the Reds winning 3-0.
Salah's goal
Salah also scored the second goal for Liverpool in the 78th minute, after a corner turned its path to him, to meet it with a powerful and accurate shot to the left in the narrow corner of the guest goalkeeper.
In his statements to the Liverpool channel, Klopp said about Salah: "What a player, what a professional. What a person. We appreciate him so much, you can't imagine that."
The Egyptian star rushed a little in his celebration of the goal, as he took off his shirt, to receive a warning in the 79th minute, a shot that Klopp underestimated in his statements.
In response to the question about the precedent of this happening from the Egyptian winger, he explained: "I remember one against Manchester United, and I was close to taking off my shirt myself that night."
The goal was Salah's fourth goal in the Premier League this season in 5 matches, and it was his fifth goal in all competitions in the 6 matches he played so far.
With this result, Liverpool are temporarily at the top of the English Premier League table (Premier League) after 5 rounds.