Kremlin Threatens: 'British tanks will burn'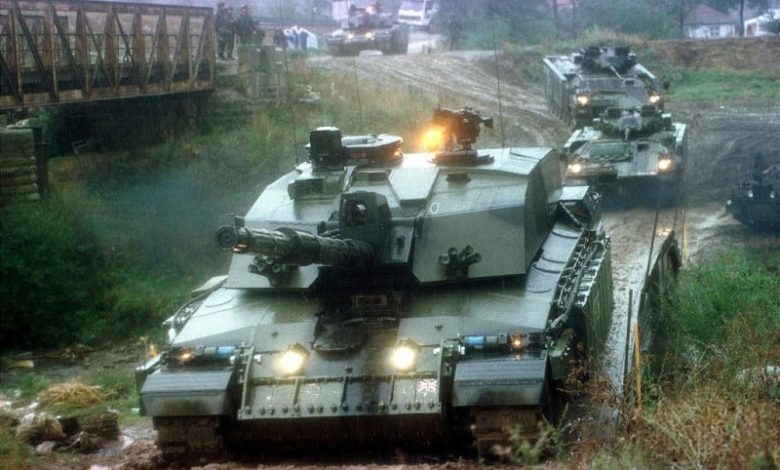 UK tanks being sent to Ukraine will "burn" on the battlefield, the Kremlin threatened on Monday.
"The special military operation will continue. These tanks are burning and will burn," Kremlin spokesman Dmitry Peskov told reporters, using Moscow's term for the Ukraine offensive.
The UK government confirmed over the weekend that it would be sending a squadron of Challenger 2 tanks, making it the first Western power to supply Ukraine with main battle tanks.
Russian President and Turkish leader Recep Tayyip Erdogan spoke by phone on Monday. According to the Kremlin, in the conversation, Putin "highlighted the destructive strategy of the Kiev regime, which has bet on an intensification of hostilities with the support of its Western sponsors, who are increasing supplies of weapons and military equipment".
The two heads of state also addressed the issue of exchanging prisoners, "especially the wounded", between Russia and Ukraine. In a statement, the Turkish presidency said, in turn, that Erdogan reiterated that his country "is ready to facilitate and serve as an intermediary for the establishment of a lasting peace between Russia and Ukraine".
This criticism from Putin comes a day after the attack in Dnipro that left at least 40 dead, however, that number could get worse, as the whereabouts of 34 people are unknown. Meanwhile, there are 75 wounded.
Russia, despite being identified as the author of the attack, denied this Sunday that it had involvement with the bombing. The Russians stuck to their policy and the Kremlin denied responsibility for the attack and partially blamed the Ukrainians.
Russian presidential spokesman Dmitri Peskov spoke of a "tragedy", pointing to the possibility that a Ukrainian air defense missile had landed on the building. Rescue operations continue to try to find survivors in the still smoldering mountain of rubble. Sweden, which holds the EU's rotating presidency, said on Monday that the attack constituted a "war crime".