Lavrov: Confirms That Moscow Disagrees with Turkey on Karabakh
The Russian Foreign Minister Sergei Lavrov announced on Wednesday that Russian side does not agree with Ankara's position in reference to the probability of a military solution to the dispute in Karabakh.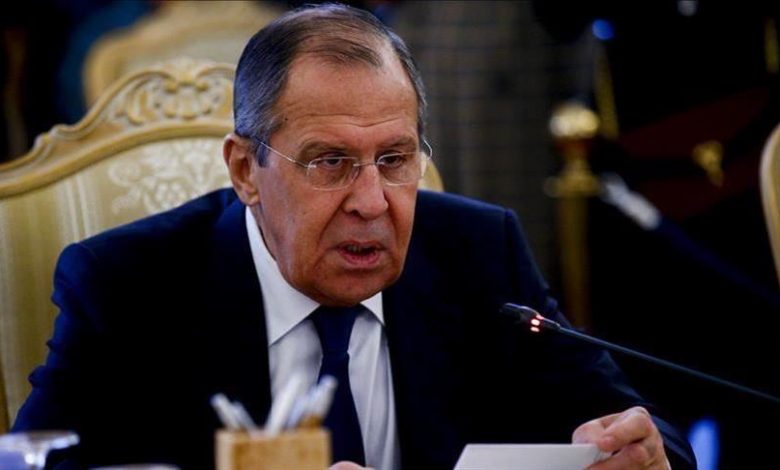 In statements made to a group of local Russian radios, Lavrov said:" with reference to Karabakh and the Turkish role in Karabakh, we do not agree with the position Turkey expresses, that in reality echoes that of the Azerbaijani president Ilham Aliev, stated many times,  which is not  secrete".   
Lavrov clarified "they cannot share statements that adopt a military solution to the struggle".
Adding it would be right to deploy Russian military observers across the frontline in Karabakh, but it all depends on Azerbaijan and Armenia to decide.
With reference to escalation in Karabakh, the Russian minister added :" proposals made by participants to work on in the talks are still on the table, their contexts are well known: gradual liberation of the areas around Karabakh, taking into consideration security guarantees to Karabakh.  
He pointed out: "armies of the warring parties have to organize immediate meetings to decide on a system to observe the ceasefire.  
In a related context, the Russian Foreign Minister said that Russia expects all warring parties in Karabakh to implement the agreement properly.