Lawyers in Belgian go on hunger strike to support their colleagues in Turkey Timtik and Ünsal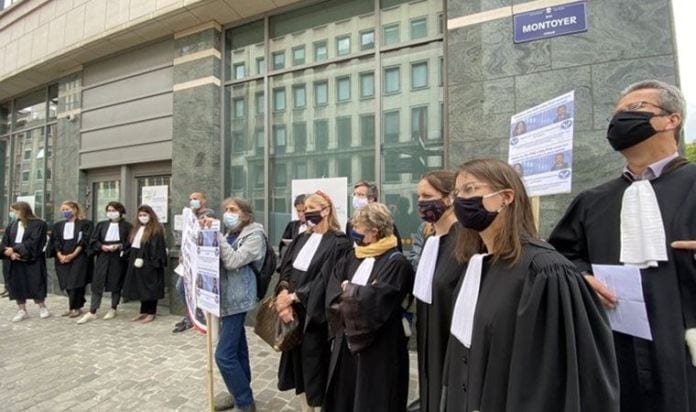 Approximately 10 Belgian lawyers, following the file closely, went on hunger strike to support Aytaç Ünsal and Ebru Timtik, who have been in prison since 2018.
Belgium's capital Brussels in dozens of Belgian lawyers, lawyers in prison in the death fast action in front of Ebru made Turkey's Embassy in Brussels for the release Timtik and Aytac Unsal free.
According to Euronews in Turkish, over the years who participated in the hearing on Turkey and the case followed closely connected to the Liege Bar Association Lawyer Sibylle Gion the "Today 10 lawyers on a hunger strike.
We Ebru Timtik and Aytac Unsal, we decided to support this way. Ebru Aytaç, they are also on a hunger strike because they are being mistreated by the regime, the hearings are not fair, they were imprisoned on heavy charges, all they want is a fair trial. Their lives are in danger. We want to warn both our government, non-governmental organizations and the Turkish government. " said.
Among the organizers of the action was Avocats.be, which represents a total of 8,000 lawyers in the Francophone and German regions of Belgium.