Leader of Democratic Reformists Dahlan says "postponing the legislative elections is an illegal decision"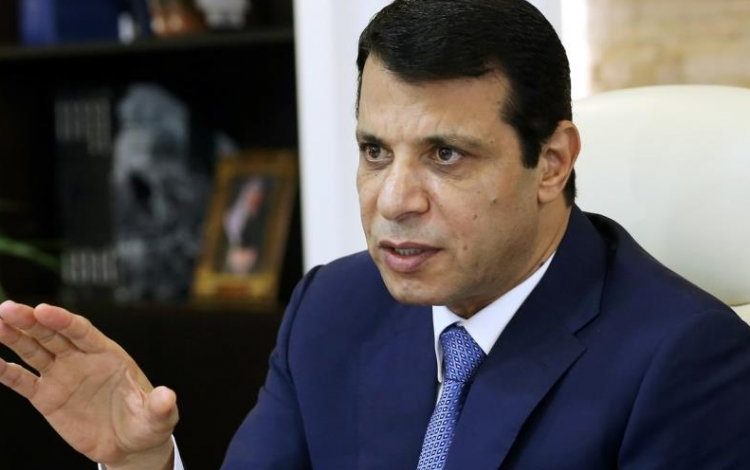 Leader of the Democratic Reformists within Fatah Movement Mohammad Dahlan said in a press statement that postponing the legislative elections is an illegal decision issued by a president who has lost legitimacy for a decade, and it is a dangerous decision that exposes the present and future of the Palestinian people to the unknown.
He added that the motives of this decision are exposed and known, and have nothing to do with Jerusalem.
He continued saying that a fair democracy fits for our people, and therefore the whole world is required to condemn this decision and stop providing the diplomatic and financial cover for this corrupt dictatorship.
Dahlan said that the whole world should realize that this decision contradicts the law and challenges the will of the vast masses of Palestinians who have updated their statements in preparation and eagerness to exercise their sacred patriotic right to choose their leadership for the next stage of the national struggle, through a process.
Dahlan said that continuing to deal with the authority and government of Abbas means ignoring all the values ​​of law and democracy and striking them against the wall, and constitutes the consecration of the power of a dictator who tries to confiscate the rights of an entire people.
Dahlan warned of the dangers of the coming stage, and we hold Mahmoud Abbas and the Israeli entity responsible for the possible repercussions of this dangerous decision, and we call on our people to move widely and continuously along the map of the Palestinian deployment, especially in the homeland, in order to drop this suspicious decision and nullify its reactions.
He added that "All our people insist on the participation of Jerusalem, our eternal capital, in these elections, but an authoritarian team links Jerusalem participation with obtaining Israeli approval and through security coordination, while we see, like all blocs and the masses of Palestinians, that this participation is achieved by imposing it on the ground by the force of the popular will and not begging for the occupation Israeli."