Lebanese protesters insist on gov't resignation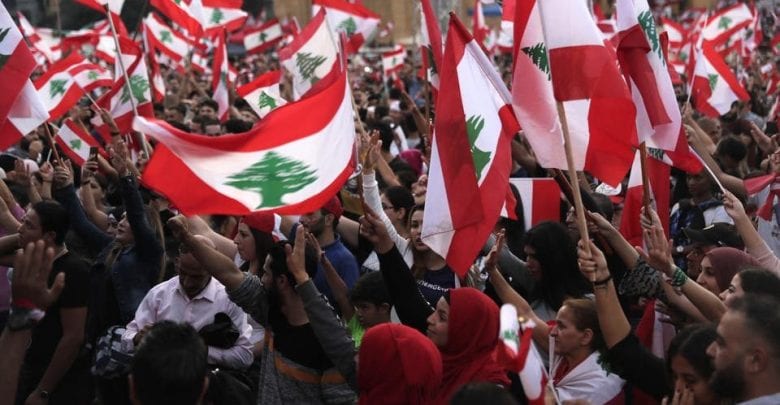 The number of Lebanese taking part in protests continued to increase remarkably on Monday with citizens pledging to stay in the streets until the current political class resigns, MTV local TV channel reported.
Protesters continued to block roads and bridges to express their anger while tens of thousands of protesters linked arms in a bid to form a 170-km "Lebanese Human Chain" extending from north to south to symbolize national unity.
Protesters complained on Sunday against the political class for depriving them of their basic rights.
One protester said she is traveling to Australia to work there.
"I would love to come back to my country but we need to secure our basic rights," she said.
Another protester said he won't leave the streets even if the army attempts to forcedly open the blocked roads.
Protesters' demands include the resignation of the government, the formation of a national transitory government, the formulation of a non-sectarian parliamentary elections law, the recuperation of stolen public funds in addition to fighting against corruption.
Prime Minister Saad Hariri has proposed an economic plan with several reforms in an attempt to calm down the protests, but the measures did not satisfy the Lebanese people who decided to stay in the streets until they reach their objectives.
Protests were triggered 11 days ago by the government's announcement of its plan to impose more taxes on citizens in the 2020 state budget.