Libya: Abdel Hamid Al-Dabaiba warns of the chaos of the absence of the constitution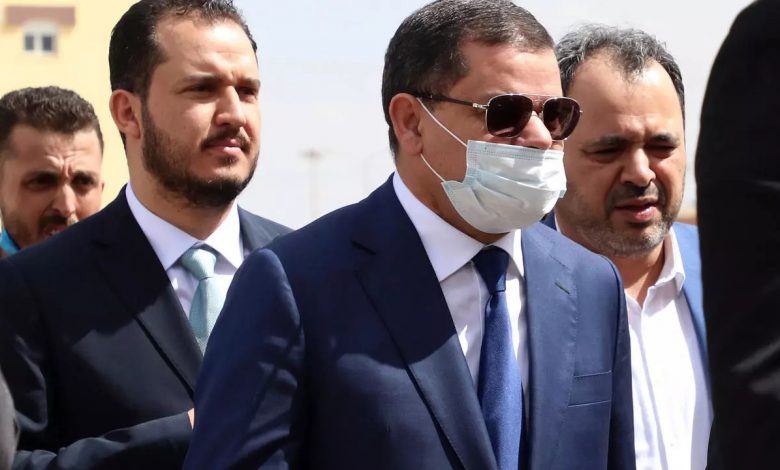 The head of the National Unity Government in Libya, Abdel Hamid al-Dabaiba, said today, Saturday, that the Libyans are heading for "unconstitutional" elections, warning of the danger of what he described as "the conspiracy of political classes that want to control the sovereignty and wealth of the Libyans."
He pointed out that "the upcoming elections have been politically tailored to specific people, so that Libyans are deprived of the right to self-determination."
Dabaiba added in a speech he delivered in Zuwara, west of Tripoli: "The Libyan people are the ones who decide and stop the mess that is happening in the country," stressing that "we cannot allow them to tamper with the fate of the Libyan people."
From the last elections in Libya in 2014
He warned, "Do not pay attention to the international community. Your opinion is (the most important) first and foremost. You are the ones who decide the fate of this country."
Dabaiba stressed that he wants the rule of law, and that the law "is a source of its stability and not a source of wars," adding: "As for the law becoming a tool for political exploitation, this is a very dangerous matter."
He continued, "We must unite to stop the scattered people who want to dismantle the country." He also stressed that "there will be no chaos in Libya again… and any obstruction to the course of correcting the course towards conducting the electoral process will cost us a lot."
The Prime Minister also affirmed that "the Libyan judiciary is impartial and will not allow legislative and legal tampering, and it will be on time… and the Commission will definitely not be a political party."
This comes as the spokesman for the Libyan House of Representatives, Abdullah Blehaq, said that it is too late to amend the election laws, which are scheduled to take place on December 24.
Today, Saturday, the Libya Al-Ahrar TV channel quoted Belhaq as saying that it is in the interest of the Libyans to support the presidential and legislative elections to end the state of division.
Blihaq warned that the Supreme Council of State aims to disrupt the elections process from the beginning, stressing that this is its main goal and not its purpose is to object to the laws of the House of Representatives.