Libya: Armed Militia Storm Libyan Presidential Council Residence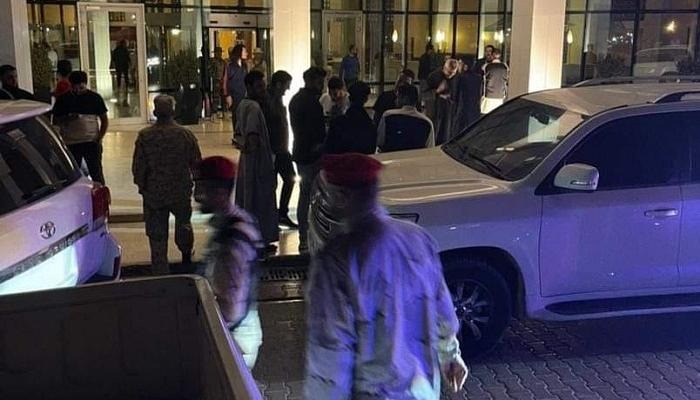 According to Libyan media reports, armed elements stormed the Corinthia Hotel, the residence of the Libyan Presidential Council in Tripoli, late Friday, noting that the council's president, Mohamed Yunus al-Menfi left the hotel through the back door before the militias arrived.
The spokeswoman for the Presidency Council, Najwa Wahiba, said that all the council members are safe and in good condition.
Dozens of armed vehicles belonging to the militias in western Libya surrounded the residence of the Al-Menfi, informed sources revealed.
Several reports stated that militias stormed the headquarters, rejecting the council's decision to appoint Major General Hussein Mohammed Al-A'eb as chief of the intelligence service to replace Imad Trabelsi, indicating that they are calling on the council to reverse its decision.
On its part, the Libyan newspaper Al-Marsad said that Al-Manfi is in a safe place, while the member of the Libyan Presidency Council, Abdullah Hussein Al-Lafi, is in Tunisia.