Libya: Bashagha "We are close to Entering Tripoli"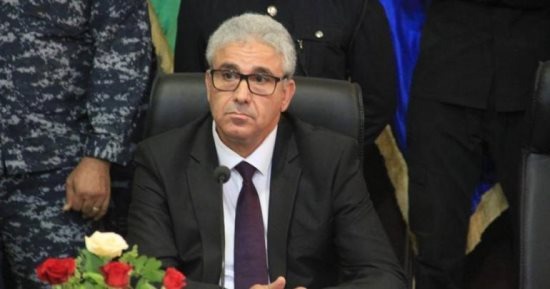 The head of the "national stability" government, appointed by the Libyan parliament, Fathi Bashagha, announced that his government will soon enter the capital, Tripoli, to take over its headquarters and carry out its tasks, without revealing how it entered, especially in light of the current Prime Minister Abdel Hamid al-Dabaiba's adherence to his position and his refusal to hand over power.
And he stressed in a television interview with the local "Al-Wasat" channel, yesterday evening, Saturday, that "the government will only work in Tripoli."
Sharp criticism of Dabaiba
He also criticized Dabaiba, accusing him of thwarting last December's elections, noting that Dabaiba's "lack of commitment" to his pledge not to participate in the elections "was one of the important reasons that thwarted it." He added, "Dabaiba did not intend to hold elections, from the beginning, and informed external and internal parties that it would last for two years or more, and there would be no elections."
But Bashagha did not reveal how his government entered the capital, either peacefully or by using force, although the latter possibility might spark an armed conflict between armed militias supporting him and other militias loyal to his rival, Abdul Hamid al-Dabaiba, and these militias were already ready for confrontation two weeks ago, before The intervention of local and international forces to stop it.
In this context, and contrary to what is being circulated, Bashagha stressed that Egypt "never interfered in the selection of the government," noting that what moves Cairo is its national security, which considers stability in Libya an essential part of that.
In addition, he defended the legitimacy of his government, which came in agreement and partnership with the Libyan East through Parliament Speaker Aguila Saleh, and spoke about positive relations with foreign countries, such as Turkey, Egypt and the UAE, as well as with the United States, which he stressed would "be strengthened further", without being The Russian position has an impact on this file.
It is noteworthy that for more than weeks, the country has been living on the impact of a sharp political division between two governments, amid fears of a return to armed conflict between the opponents, especially since many armed militias are still active in the country, especially in Tripoli, declaring their support for each team.