Libya: Rival Eastern Libya-Based Parliament bows out of UN talks
Parliament suspending participation in political talks in Geneva until progress is made on military, humanitarian issues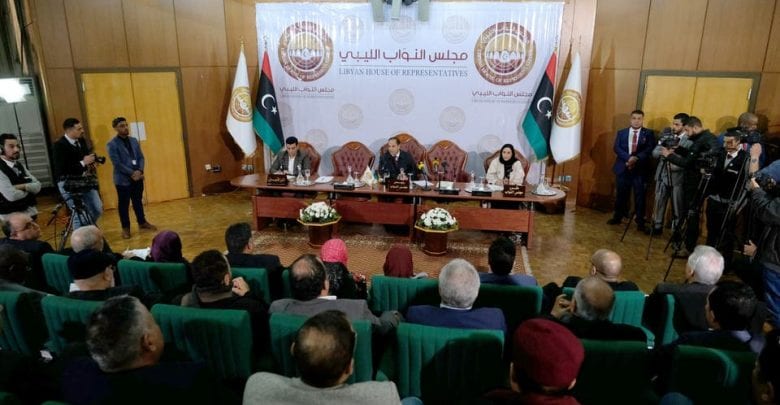 The parliament of Libya's UN-recognized Government of National Accord (GNA) said Monday for now it will not be participating in UN-hosted negotiations in Geneva with the other side of the Libyan civil war.
"Parliament decided to suspend its participation in the political dialogue in Geneva until progress is made in issues such as the return of refugees and stopping military operations," House of Representatives Speaker Hamouda Sayala told Arab-observer.
On Feb. 18 forces led by warlord Khalifa Haftar, based in eastern Libya, attacked the harbor in the capital Tripoli with rockets. Following the attack, the GNA announced it was walking out of a UN-sponsored joint military commission, tasked with finding ways to ensure a permanent cease-fire, along with "political and economic meetings" organized by Haftar.
Since the ouster of late ruler Muammar Gaddafi in 2011, two seats of power have emerged in Libya: Haftar's in eastern Libya supported mainly by Egypt and the UAE, and the Government of National Accord (GNA) in Tripoli, which enjoys UN and international recognition.
Libya's legitimate government has been under attack by Haftar's forces since last April, and more than 1,000 people have been killed in the violence.