Russian Foreign Minister Sergey Lavrov meets Palestinian leader Mohammed Dahlan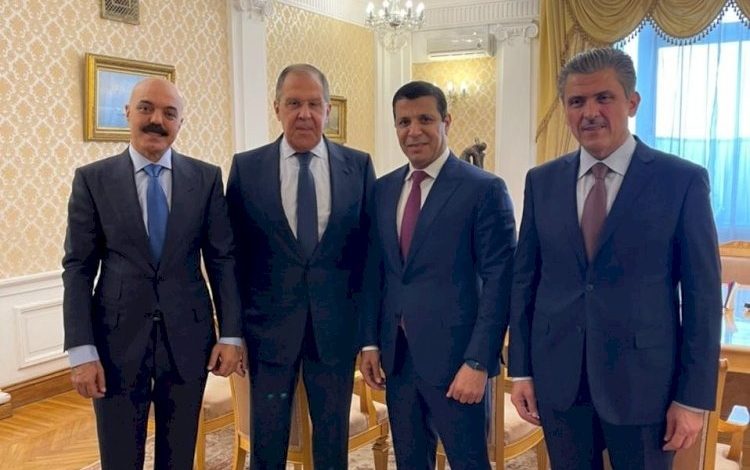 Russian Foreign Minister Sergey Lavrov held on Tuesday a meeting in the Russian capital, Moscow, with Palestinian leader Mohammed Dahlan, the delegation of the democratic reform movement that goes with him.
Both discussed the latest developments in the Palestinian cause and the possibilities of activating the International Quartet to restore its role in reviving the peace process.
They stressed the importance of achieving Palestinian reconciliation and asking Arab and regional support, as an essential step to progress in renegotiation under the support of the International Quartet, to reach a just agreement that meets the hopes and aspirations of the Palestinian people for the establishment of their independent state.
The two sides agreed on the need for continued cooperation and consultation supporting the Palestinian people and their just cause.
Attended the meeting the Russian Deputy Foreign Minister Mikhail Bogdanov, head of the Middle East department at the Russian Foreign Ministry, Alexander Kinshak, and on the democratic reform side, the leader Samir Al-Masharawi and Dr Jaafar Hudeib.
This the first meeting between the leadership of the Democratic Reform Movement led by MP Mohammed Dahlan and Russian Foreign Minister Sergey Lavrov.
The leadership of the democratic reform current in Fatah movement is trying their best to restore Palestinian unity and end the division.