Turkey accused of fuelling resurgence of Isis in Libya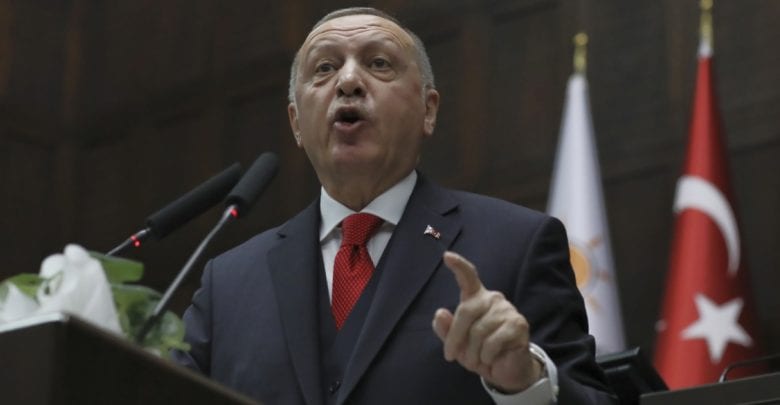 TURKEY has been accused of aiding the resurgence of Isis in Libya by transferring jihadists from Syria to aid the UN-backed Government of National Accord (GNA) in the fight for control of the country.
Pentagon spokesman Paul Selva said that the battle between the Tripoli-based GNA and General Khalifa Haftar's Libyan National Army (LNA) was giving breathing space for the death cult's return.
"Because they're now going after one another in the capital, it's actually taking their attention off of IS and we've seen a small resurgence of those [IS] camps in the central region."
His statement came after King Abdullah of Jordan warned ahead of a Nato conference that Isis was on the rise in Libya and was now even closer to the shores of Europe.
"Several thousand fighters have left Idlib (Syria) through the northern border and have ended up in Libya," he said.
"That is something we in the region, but also our friends in Europe will have to address in 2020."
Specific mention was made of Turkey's moves to transfer around 2,000 jihadists from the Syrian National Army — formerly known as the Free Syrian Army — to support the GNA.
Ankara agreed to send troops to aid the UN-backed government in a parliamentary vote in December, despite condemnation by the international community.
It sent 35 Turkish military personnel in an advisory capacity soon after.
But it is now known that nearly 2,000 of the forces it sent to Libya are from a variety of Turkish-backed jihadist factions from Syria.
An initial deployment of 650 mercenaries arrived in the country at the end of last year after crossing directly from Syria. They were flown to Tripoli and are now on the front line of the battle.
A further 1,350 jihadists have since arrived in Turkey. Some have left for Libya but a large number are receiving training in the southern part of Turkey.
In a complex arrangement, the militia is paid via the GNA who have employed them on six-month-contracts with the promise of Turkish nationality.
It has raised questions as to whether UN cash is being used to fund terror groups.
Turkey has long been accused of support for jihadist groups, including Isis.
Turkey is alleged to have been the main buyer of oil originating from Isis sources in Iraq. Mr Erdogan and his family were accused by Russia of personally benefiting from the criminal oil trade in late 2015.
It is also alleged that Turkish forces have supplied weapons, equipment and training to Isis and other Islamist groups.