Brazilian President Lula: "U.S. must stop 'encouraging' conflict"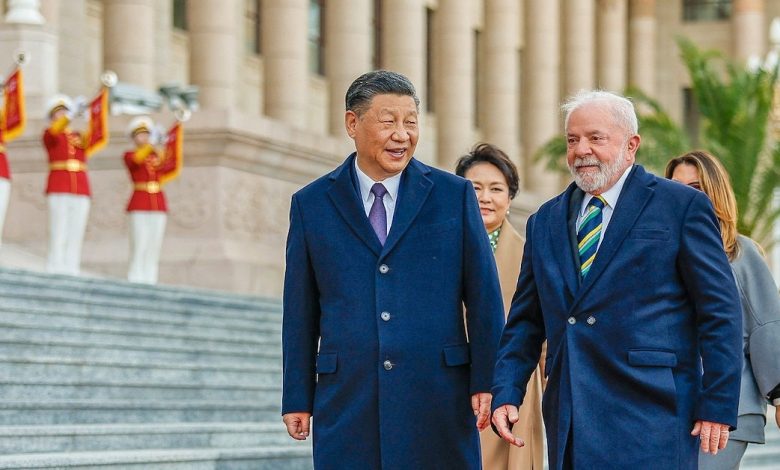 Brazilian President Lula attacks Washington and Brussels. "The United States must stop encouraging war and start talking about peace, the European Union must start talking about peace", launched the Brazilian president on Saturday April 15 in front of journalists in Beijing, where he was ending a two-day visit, before flying to the United Arab Emirates.
Thus, the international community can "convince" Russian President Vladimir Putin and his Ukrainian counterpart Volodymyr Zelensky that "Peace is in the interest of the whole world", he added. Follow our live.
A new law facilitates the mobilization of young Russians in the army. President Vladimir Putin has signed a text which stipulates that a A reservist can now be mobilized electronically, via a Russian public service portal, or if the order is given to a third party, Russian agencies said. Until then, invitations had to be delivered by hand.
At least eight dead after another Russian strike. A new Russian strike on a building in Sloviansk, eastern Ukraine, killed at least eight people on Friday. A two-year-old child, who had been pulled out alive from the rubble of this civilian building, died shortly afterwards in the ambulance, said Daria Zarivna, adviser to Ukrainian President Volodymyr Zelensky.
A young soldier charged by federal justice in the United States. Jack Teixeira, 21, is suspected of being behind the leak of a series of confidential American documents on the war in Ukraine, which embarrasses Washington. He was presented Friday in federal court in Boston (northeast), where he was charged with "unauthorized retention and transmission of national defense information"et "unauthorized removal and retention of classified documents or materials"according to a court document.