Sudan Handed Over 21 Muslim Brotherhood Fugitives to Egypt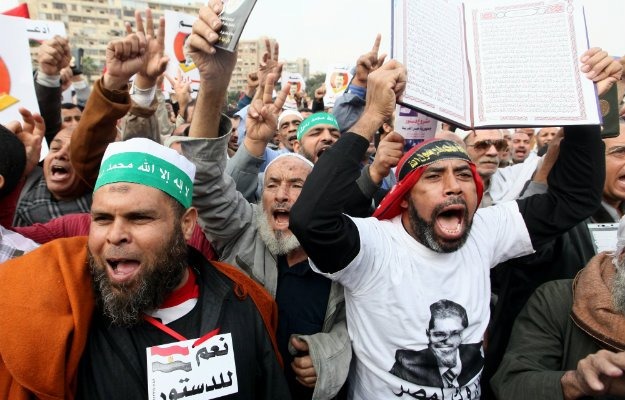 Sudanese authorities have handed over 21 fugitive Muslim Brotherhood members residing on its lands to Egypt.
Accounts of members and leaders of the Brotherhood stated, this morning, that the Sudanese authorities handed over 21 Egyptian members of the group to the Egyptian security services, including a man, his wife and children.
Haitham Abu Khalil, a Brotherhood leader and media figure who fled to Turkey, revealed that among those who were handed over were Issam Abdel Majid Diab Sayed, Akram Abdel Badie Ahmed Mahmoud, Mohamed Ibrahim, Mona Saeed Jadallah, Youssef Mohamed Ibrahim, and Ibrahim Mohamed Ibrahim.
Last March, Abu Khalil revealed that the Brotherhood's Wadah Hisham Noureddine Abdullah, who is 33 years old and has been residing in Sudan for two years, disappeared while going to foreigners' affairs in order to complete his travel procedures to Turkey.
He added that the Brotherhood youth obtained a visa for him, his wife and children in order to go to Turkey, and when he went to foreigners affairs to complete the travel procedures, he was arrested and disappeared, adding that he feared a repeat of what happened to the Brotherhood youth Hossam Salam, founder of the Hasm Movement, who was arrested by the Egyptian authorities at Luxor Airport Before heading to Turkey as well, the group's members expressed through their accounts on the communication sites their fears that the Sudanese authorities would hand over the Brotherhood youth to Egypt, calling on their leaders to intervene to prevent his extradition.
The Egyptian authorities, in a major blow to the Brotherhood and its armed branches, managed last January to seize Hossam Salam, the leader of the Hasm movement and founder of the movement, before he fled to Turkey.
Brotherhood platforms said at the time that the Egyptian authorities arrested Salam and took him off a Sudanese plane on its way to Turkey and made an emergency landing at Luxor Airport.
He participated in the establishment of the Hasm Movement and the implementation of several terrorist operations for the Brotherhood, including the attempted assassination of the former Mufti Ali Gomaa, the Assistant Public Prosecutor, Zakaria Abdel Aziz Othman, and the targeting of police and army officers.
Hossam Salam, a former student at the Faculty of Engineering, Menoufia University, was expelled from the college in 2014 along with 9 other students belonging to the group for a month for assaulting the administrative staff, storming the office of the dean of the college and smashing his car. The value of what they destroyed at the College of Engineering and the car No. "MIA 8327".