Libya: Zawiya protesters threaten to march on Tripoli to overthrow Dabaiba government
The threat comes after the publication of the news of the secret meeting between the Minister of Foreign Affairs, Najla el Mangoush, with her Israeli counterpart Eli Cohen, which took place in Rome last week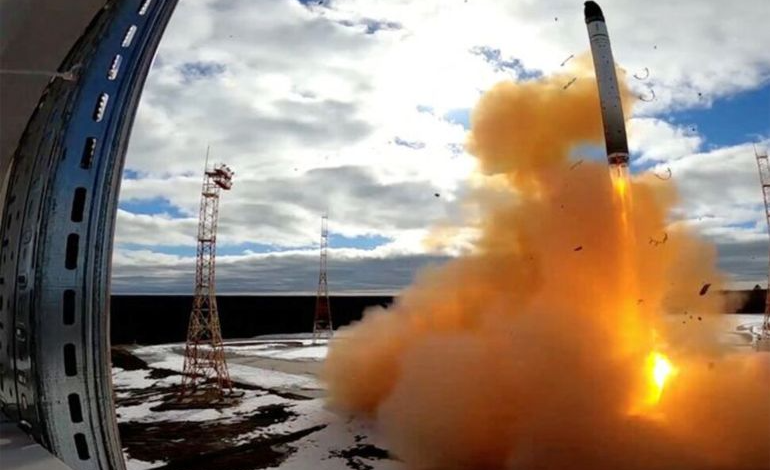 A group of protesters from the city of Zawiya announced their intention to march on Tripoli to "overthrow" the prime minister of the Government of National Unity of Libya (GUN), Abdulhamid Dabaiba.
The threat, explains the Libyan press, comes after the publication of the news of the secret meeting between the Minister of Foreign Affairs, Najla el Mangoush, with the Israeli counterpart Eli Cohen, which took place in Rome last week.
The informal conversation, which should have been covered by secrecy, cost Minister Mangoush her job, who fled abroad and was fired on the spot by Dabaiba, sparking widespread protests in the North African country.
Tonight, several demonstrations also took place in Tripoli, but apart from a few burnt tires in the street, the situation this morning is relatively calm. Libyan sources also report that a militia opened fire to disperse the crowd in the Janzour area, west of Tripoli, but there are currently no reports of injuries.
Yesterday the notables of Zawiya they had invited the population to head to Tripoli to ask for Dabaiba's resignation, with the support of the former head of the High Council of State, Khaled al Mishri, a native of the coastal city located west of Tripoli.
According to the Libyan television station "Al Wasat", the demonstrators called on the Chief of Staff, General Mohammed Haddad, and the commander of the West Coast Military Region, former Defense Minister Salah al Din al Namroush, to "protect the demonstrators by the armed forces" by the capital's militias and "to free the arrested young people".
Zawiya protesters they also asked the attorney general to "arrest" members of the GUN and "any politician who collaborates with the Zionists".
Several pages and groups on social networks have called on the citizens of Al Zawiya, Surman, Sabratha and Al Ajeilat to march towards Al Sekka Road, where the government of Dabaiba is located. Meanwhile, the Libyan youth movement Beltres denounced on Facebook the arrest of 12 young people during the protests that took place on Monday in the capital, asking for their release.
Footage posted on social media shows cars lined up along a main street in Zawiya city, carrying young people waving the flags of Libya and Palestine.